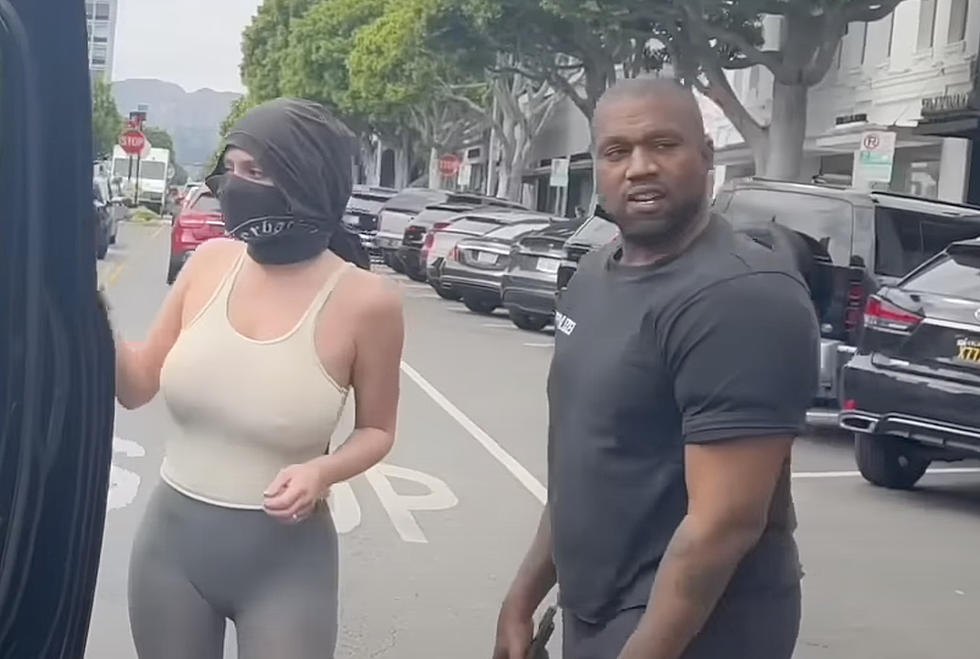 Kanye West Officially Gets Married, Files 26 New Trademark Applications for Products Called Yews – Report
The Hollywood Fix/YouTube
After nearly a year of speculation, Kanye West and Bianca Censori are reportedly married.
Kanye West and Bianca Censori Are Officially Married
According to a report published by U.K.'s DailyMail.com on Friday (Oct. 6), Kanye West and Bianca Censori are officially husband and wife. The news website reports that the couple obtained a confidential marriage license in California, which means that their marriage is not a public record.
Documents obtained and reviewed by DailyMail.com show that their marriage became official on Dec. 20, 2022, just one month after Kanye finalized his divorce from his first wife Kim Kardashian in November of 2022. The wedding happened at a secret location in Palo Alto, Calif. The marriage certificate listed their full names: Bianca Censori and Ye, the rapper's legal name after he changed it from Kanye Omari West to the mononym in October of 2021. They listed their marital home as Kanye's sprawling $14 million ranch in Wyoming.
California-based officiant James Mayfield married Ye and Bianca. It states on his website that a confidential marriage license does not require any witnesses to be present.
A source told DailyMail.com that Ye wanted a secret wedding because his last one was so publicized.
"Ye has been a megastar for two decades and counting, and his first marriage was to someone who lives almost full time in front of a camera," the insider reportedly told the website.
"Bianca and Ye have a totally different vibe," the source continued. "They are very private, very affectionate and totally devoted to each other. I think they both enjoy carving out time that's just for them."
The source added: "For that reason, they've been extremely hush-hush about the specifics of their wedding day. I don't think anyone besides the pair of them know exactly how it went down."
XXL has reached out to Kanye West's rep for comment.
Kanye West Files 26 Trademark for Yews Product
Meanwhile, Kanye West reportedly has filed 26 trademark applications for products to be called "YEWS."
According to TMZ, documents listed at the United States Patent and Trademark Office have someone trying to lock down trademark rights for everything related to YEWS—from entertainment services, clothing, music and television production, educational seminars and more. Although Kanye's name is not listed anywhere in the documents, the applicant is Ox Paha Inc., which is rumored to be the Chicago rapper-producer's company. The address is listed as Kanye's reported office on Melrose Avenue in Los Angeles.
Additionally, the attorney listed on the trademark documents is Gregory K. Nelson. He is the same lawyer who is representing Kanye in his breach of contract lawsuit, which was filed last month against the individuals or entities responsible for leaking Ye's music on the internet.
However, it's unclear if Kanye has anything to do specifically with trademarking the word or if he filed the documents.
See the Top 30 Rappers With the Highest-Selling Digital Singles