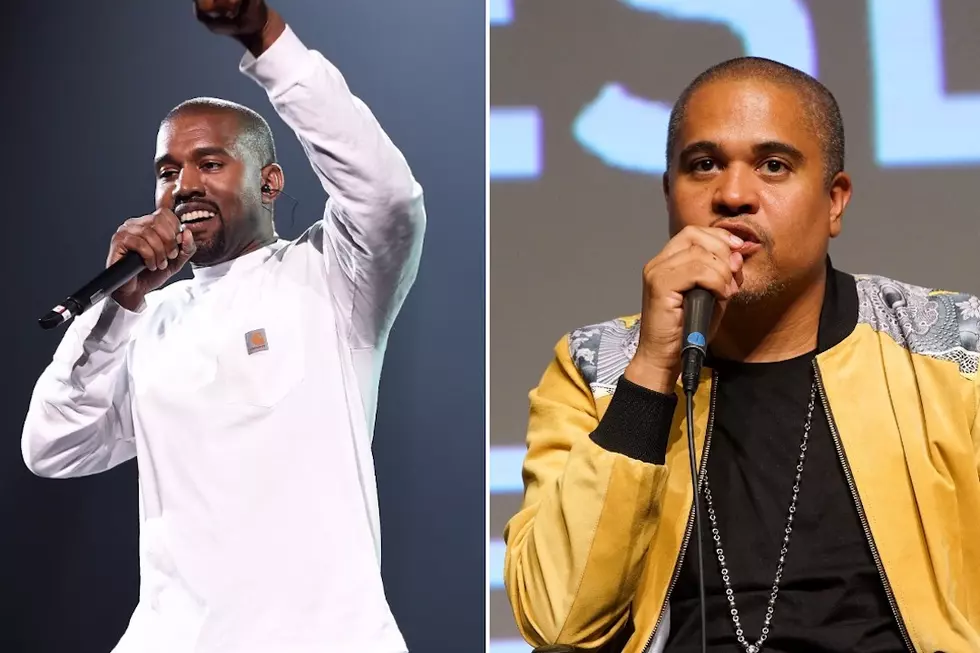 Kanye West and Irv Gotti Are Working on Something Enormous
Dimitrios Kambouris/Bennett Raglin, Getty Images (2)
Irv Gotti has collaborated with a lot of superstars over the years, and now he's getting the chance to work with Yeezy, himself. The Murder Inc. founder reveals that he is currently working with Kanye West on "something enormous," but what that is, exactly, is still pretty unknown to fans.
Gotti posts a photo of him and the Life of Pablo rapper on Instagram. In it they are  posing outside in a parking lot. Gotti admits the two are cooking up something in the picture's caption.
"When 2 people like me and Kanye get together. Hip Hop is about to get something enormous. Like enormous," he writes. "2 crazy. Out of the box thinkers. That only thinks about serving the world!! Hahah. Stay Tuned. Great great great meeting of the minds. Like i told him. We have to take a pic of this. #kanyeandgotti shout out to @godsmessenger Thank You My Nigga."
While there's no details on what the two are working on, whether it be music, a film project, or something else, we know that it will be for hip-hop culture.
Irv has also remained busy this year, having debuted his BET series, Tales, which is based on real stories in hip-hop.
See Photos of Kanye West's Different Looks Over the Years