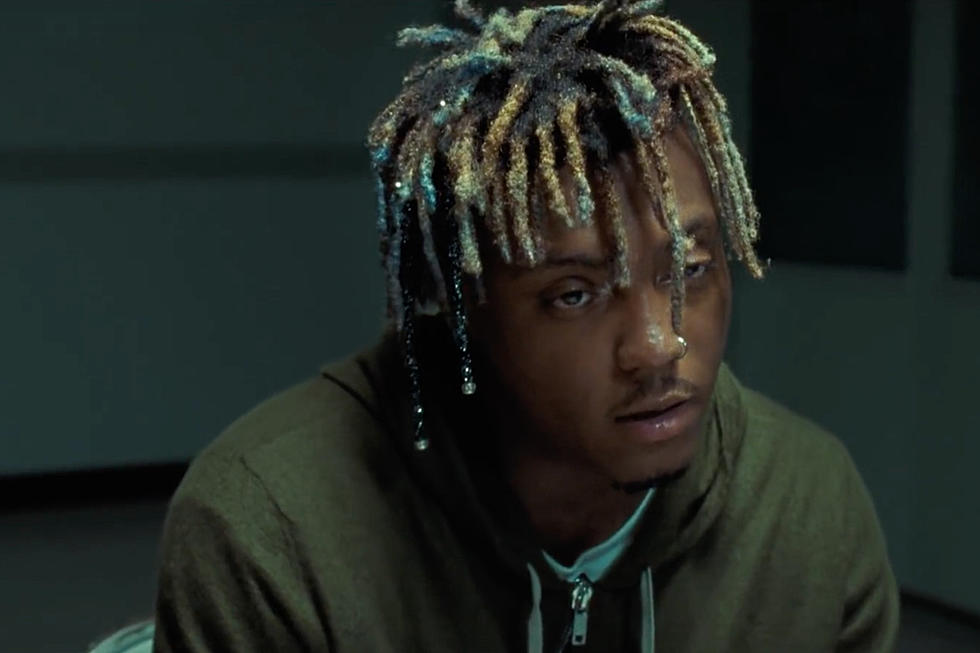 Juice Wrld Attends Group Therapy in New "Lean Wit Me" Video
Juice Wrld via YouTube
Juice Wrld is having one hell of a year. The Chicago upstart signed a seven-figure record deal, dropped his first top 5 hit, earned multiple A-list endorsements and even fended off beef with 6ix9ine. The streak continues today with the release of the new music video for "Lean Wit Me."
The Sherif Alabede-directed visual uses an Alcoholics Anonymous meeting as a framing device. Asked to introduce himself to the group, Juice sings his story while dancing around the circle. Eventually we learn that his character landed in therapy after his girlfriend overdosed on prescription drugs. The video ends with a message promoting the National Drug and Alcohol Treatment Hotline (1-800-662-4357).
The clip's tone and stakes match the self-destruction in Juice's writing, fixated on romance and narcotics and the ways both can be used to tempt death.
"Told her if I die I'ma die young/Every day I've been gettin' fucked up/Finally know the difference between love and drugs/Shorty tell me I should really sober up/This shit ain't fiction, it's too real, too real/Fuck one dose, I need two pills, two pills," he raps.
Watch Juice Wrld's "Lean Wit Me" video below.
63 Hip-Hop Artists Who've Gone Gold in 2018