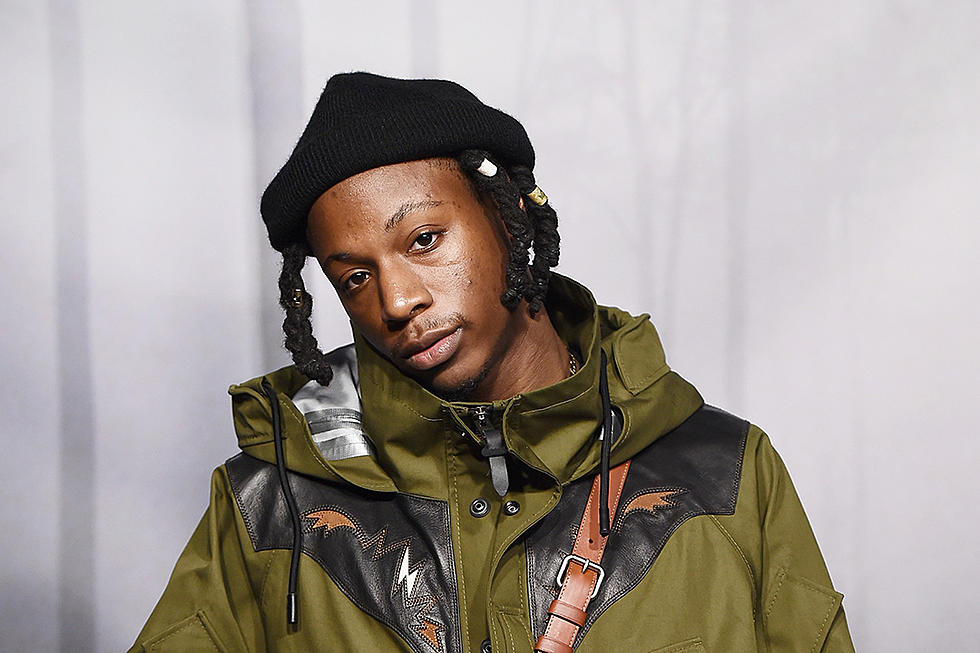 Joey Badass Shares First Photo of His Daughter on Father's Day
Dimitrios Kambouris, Getty Images
Joey Bada$$ has been known to keep his personal life private but on Sunday (June 17), the Brooklyn rapper pulled back the curtain and introduced the world to his newborn daughter, Indigo Raine.
Celebrating his first Father's Day as a dad, the Badmon posted a photo of himself laying in bed next to the sleeping beauty. "Celebrating my first Father's Day today with my beautiful daughter," he wrote on Instagram. "Thank you guys for all the wishes. Send love to all the dads out there enjoy!"
Before sharing the picture of his daughter on Sunday, not many were aware that Joey was a father, although the rapper had previously hinted at it. In April, Joey tweeted about a life-changing moment, writing, "March 29th, 2018 my life changed forever."
The rapper also mentioned having a daughter in the Flatbush Zombies song "Vacation." On the track, Bada$$ raps, "Look, but blood thicker than water, that's word to my daughter/This year is where I had to draw up all of my borders."
Released in 2012, the critically-acclaimed EP made Joey a popular name in hip-hop thanks to track such as "Waves," "World Domination" and "Don't Front."
Check out Joey Bada$$' Instagram post and tweet below.
See New Music Releases for June 2018