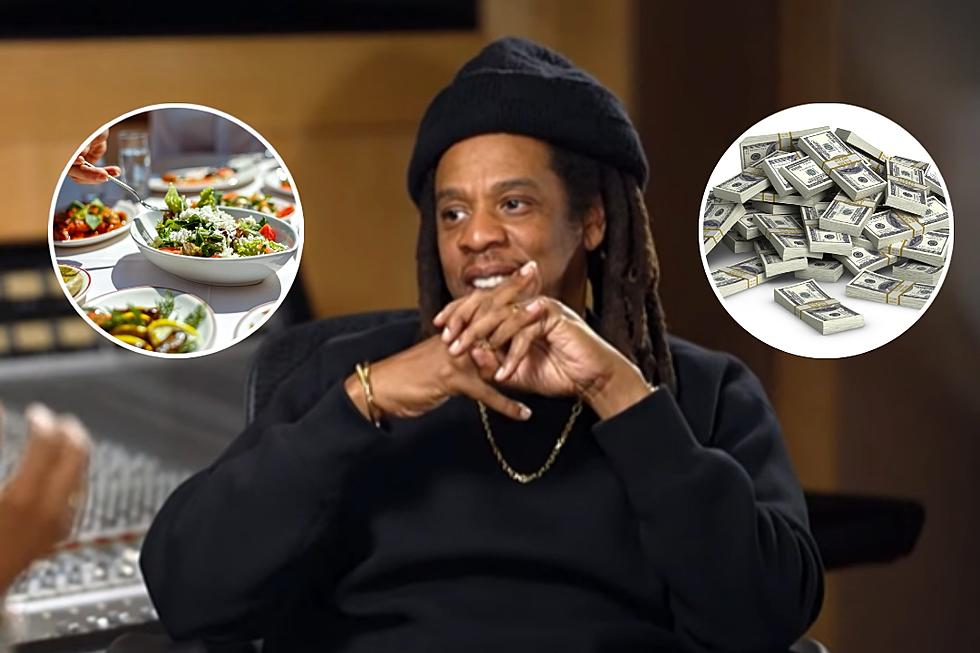 Jay-Z Finally Settles Debate on Taking $500,000 or Having Lunch With Him
Dreamer Company/Getty Images/CBS Mornings/YouTube/Ayzek/Getty Images
Jay-Z is finally settling the debate on taking $500,000 or having lunch with him.
Jay-Z Weighs in on $500,000 or Lunch With Him Debate
On Monday (Oct. 23), CBS Mornings aired a new interview with Jay-Z where Hov was asked his opinion of the online debate. "You gotta take the money. What I'ma say?" Jay-Z explained.
When asked about the logic of the billionaire rapper giving a person enough business knowledge that would be worth more than $500,000, Jigga wasn't buying it.
"You got all that in the music for $10.99," he added. "That's a bad deal. I wouldn't tell you to cut a bad deal. Take the $500,000, go buy some albums. It's all there. If you piece it together and really listen to the music for the words, for what it is. It's all there. Everything that I said was gonna happen happened. Everything I said I wanted to do, I've done. There's the blueprint."
Jay-Z Reacts to Fan Who Tells Him He Would Take $500,000
The debate dates back to 2021, when someone posed the dinner with Jay-Z or $500,000 question online. The ultimatum sparked serious debate over the years. Last week, Jay-Z reacted to a fan who told him he would take the $500,000 instead.
See Jay-Z settling the $500,000 or lunch with him debate below.
Watch Jay-Z's Interview on CBS Mornings
See Rappers' Other Streams of Income