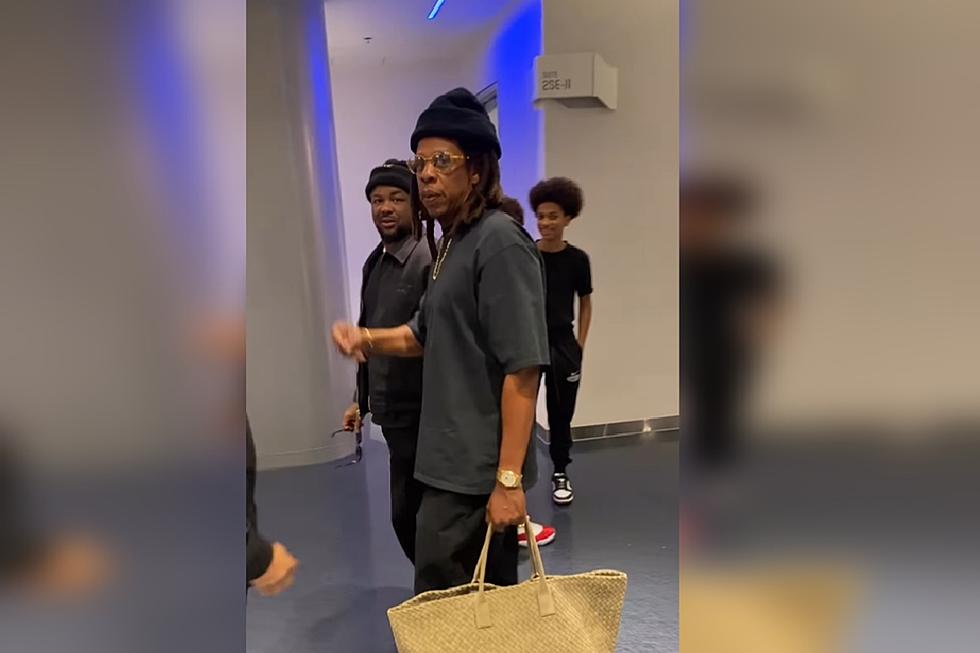 Jay-Z Reacts to Fan Saying He Would Take $500,000 Over a Dinner With Hov
ruthlesssrich/Instagram
The debate about would it be a smarter business decision to have dinner with Jay-Z or get $500,000 has been raging online for a couple of years. Hov recently reacted to a fan who told the rapper he'd take the money over a dinner date with Jigga.
Jay-Z Reacts to Fan Saying They'd Take $500,000
On Monday night (Oct. 16), Jay-Z attended the Los Angeles Chargers vs. Dallas Cowboys game at SoFi Stadium in Inglewood, Calif. While at the venue, Hov was approached by Instagram user ruthlessrich who gave the rapper his thoughts on the polarizing debate.
"Aye Hov, I'm taking that $500K," Ruthlessrich told Jay-Z. "I ain't taking that dinner, I'm taking that $500K."
After first looking confused, Jay-Z acknowledged the man with a smile and gave him a pound. "Be good," Hov told the man before walking away.
Dinner With Jay-Z or $500,000?
Back in 2021, someone posed the dinner with Jay-Z or $500,000 question online, which sparked much debate. Some people said the knowledge gained from a dinner with the billionaire rapper is worth more than $500,000. Others boasted they would take the money and run. In September of that year, Jay-Z (possibly) weighed in on the argument when the official Tidal account posted the answer, "Take the $500K."
See video of Jay-Z reacting to a fan telling him he'd take $500,000 over dinner with the rapper below.
Watch Jay-Z Respond to a Fan Saying He Would Rather Have the $500,000
See Super Unique Hip-Hop Merch That You Can Buy
From Travis Scott's McNugget body pillow to Young M.A's sex toy collection, there's plenty of unique hip-hop merchandise you can cop right now.