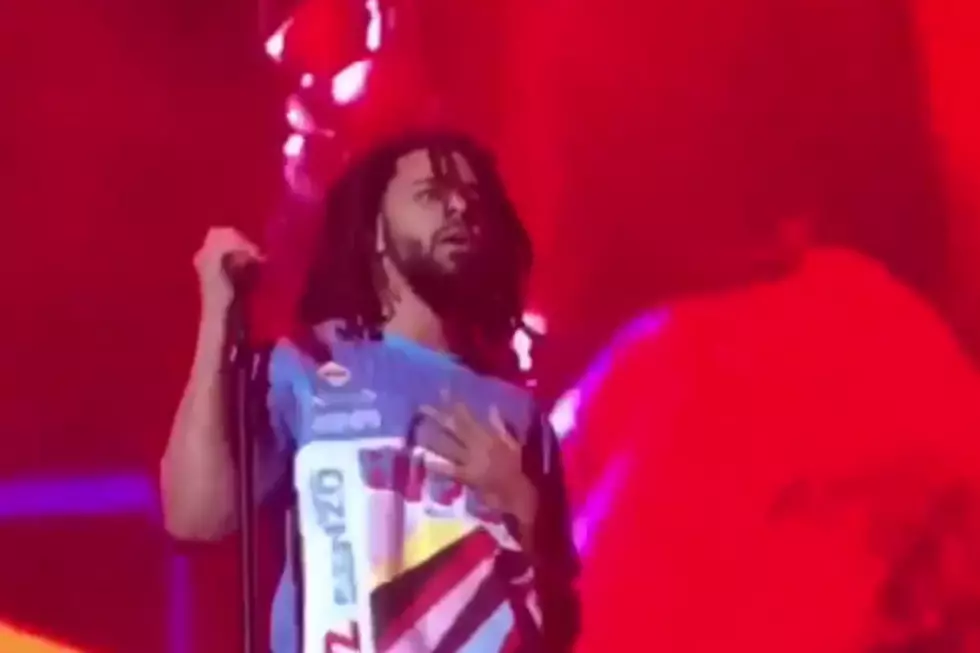 J. Cole Performs 'KOD' Album Cuts and Old Favorites at 2018 Rolling Loud Festival
Revolt via Instagram
The Rolling Loud Festival kicked off their first event of 2018 in Miami on Friday (May 11) and from the looks of things, it was lit. J. Cole headlined Day One of the event and performed cuts off his new album KOD as well as older hits from his previous platinum LPs.
It was Cole's world on the stage. He pulled out his new fan-favorite track "1985 (Intro to 'The Fall Off')," which he gave the a cappella treatment, as well as other KOD tracks like "ATM." He also took a trip down memory lane with songs like "Deja Vu" and "Work Out" from his debut album Cole World: The Sideline Story.
Day One of Rolling Loud was stacked with performances from Young Thug, A$AP Ferg, Lil Uzi Vert, Tory Lanez, Jaden Smith, Big K.R.I.T., Dipset and more. Young Dolph put on a memorable performance due in part to him giving away $20,000 during his set. As previously reported, two workers at a coffee shop on Duke University's campus were fired after playing Dolph's "Get Paid" in the store. Dolph flew the man and woman out and blessed them with 20 bands onstage.
Rolling Loud had some of the best festival showcases of 2017 and look to continue the trend.
Check out footage from J. Cole's 2018 Rolling Loud Miami performance below.
See Photos of Young Thug, Playboi Carti and More at Day One of 2018 Rolling Loud Festival