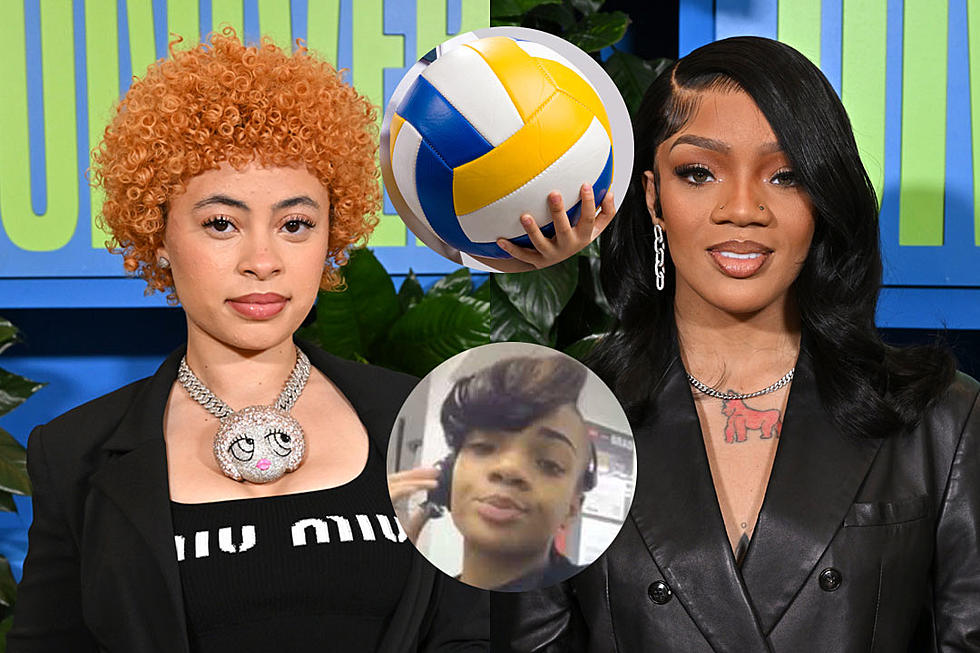 See Throwback Photos, Videos of New Female Rappers Ice Spice, GloRilla and More Before They Were Famous
Lester Cohen/Getty Images for Universal Music Group (2)/supparsorn/iStock/Getty Images Plus/Official Empire TV/YouTube
Just like anything else in life, the old adage "You gotta start somewhere" certainly applies to women in the rap game. Every now and then, hip-hop fans get the chance to catch a glimpse of what their favorite rappers looked like before the glitz and glamour of fame, which more often than not, only adds to the artists' endearing qualities.
Back in June of 2022, GloRilla shared a photo of herself serving up food at the drive-thru of a Checkers restaurant in Memphis when she was in high school much to the pleasure of her loyal fan base. The flashback served as a reminder for the "F.N.F. (Let's Go)" sensation of her humble beginnings.
"A lot of people think ts happened for me overnight not knowing the hard work & passion I been putting in for years to get here!!" she captioned the photos. "I went thru humiliation, no support allat ! I done cried so many nights in my pillow because i felt like I wasn't elevating but I never gave up !! Always said WHEN & not IF , Manifestation is real !!! I had lost so much shit before FNF ! Friends, Family, I was sleeping on Gloss & Teezy Couches , Broke AF making ts look good tho 😂I say all this to say NEVER GIVE UP ON YO DREAMS SHIT CAN CHANGE IN A BLINK OF AN EYE !!!!!! & y'all gotta know it don't stop here I FOREVER got my Foot on they necks I'll never let up it's so much more from where this came from 💞LETS GOOO."
Just last week, Ice Spice's high school yearbook photo popped up online causing a viral reaction across social media. Many fans got a kick out of seeing the "Munch (Feelin' U)" spitter's big warm smile sans her signature curly red look in exchange for straight black hair. This week, another photo from Ice Spice's days on her high school volleyball team surfaced.
These aren't the only rising lady rhymers in the rap game whose throwback photos have charmed fans. Here, XXL takes a look at throwback photos and videos of a number of up-and-coming female rappers before they became famous.
Ice Spice
GloRilla
Coi Leray
Lekayah
KenTheMan
See 50 of the Worst Lyrics From Rappers