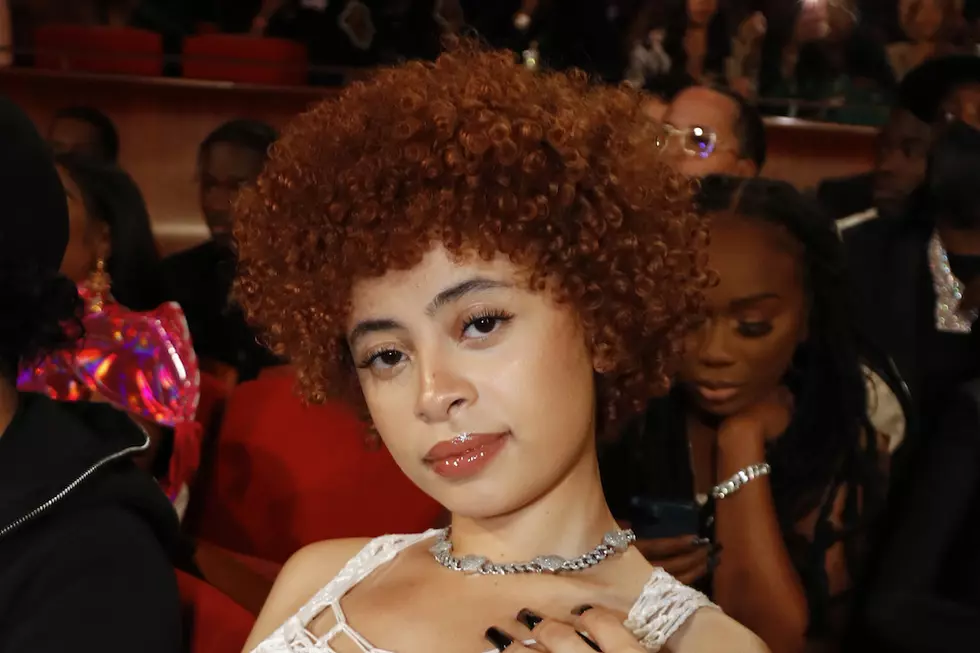 Ice Spice High School Yearbook Photo Surfaces
Johnny Nunez/Getty Images
One of Ice Spice's high school yearbook photos has surfaced online.
On Wednesday (Feb. 8), a photo showing the "Munch (Feelin' U)" artist in her secondary school years surfaced online. The photo appears to have been taken from a high school yearbook and shows young Isis with straight black hair and a huge smile. Her government name, Isis Gaston, is listed under the photo.
The picture has gone viral on social media, with many people commenting on the throwback photo.
"She looks like the cis girls I would've gotten in trouble in science class w/ for talking to them too much," one Twitter user typed.
"HER NAME IS ISIS AUR WHY I THOUGHT HER NAME WAS ICE SPICE BC SHE HALF WHITE AND HALF BLACK," someone else noted.
"I could never be a celebrity because if i had people looking at my old school photos i'd be MAD AS HELL," another Twitter user wrote.
Ice Spice attended Sacred Heart High School in Yonkers, N.Y. After graduation, she enrolled at The State College of New York in Purchase, where she studied communications. However, the 23-year-old rapper dropped out around her sophomore year.
"I left because I felt like I was in the wrong place," she explained to XXL late last year, while also noting the strenuous commute.
A short time later, she met producer RIOTUSA and starting taking music more seriously. The rest, as they say, is history.
Check Out Ice Spice's High School Photo and Reactions Below
See Rappers' Real Names