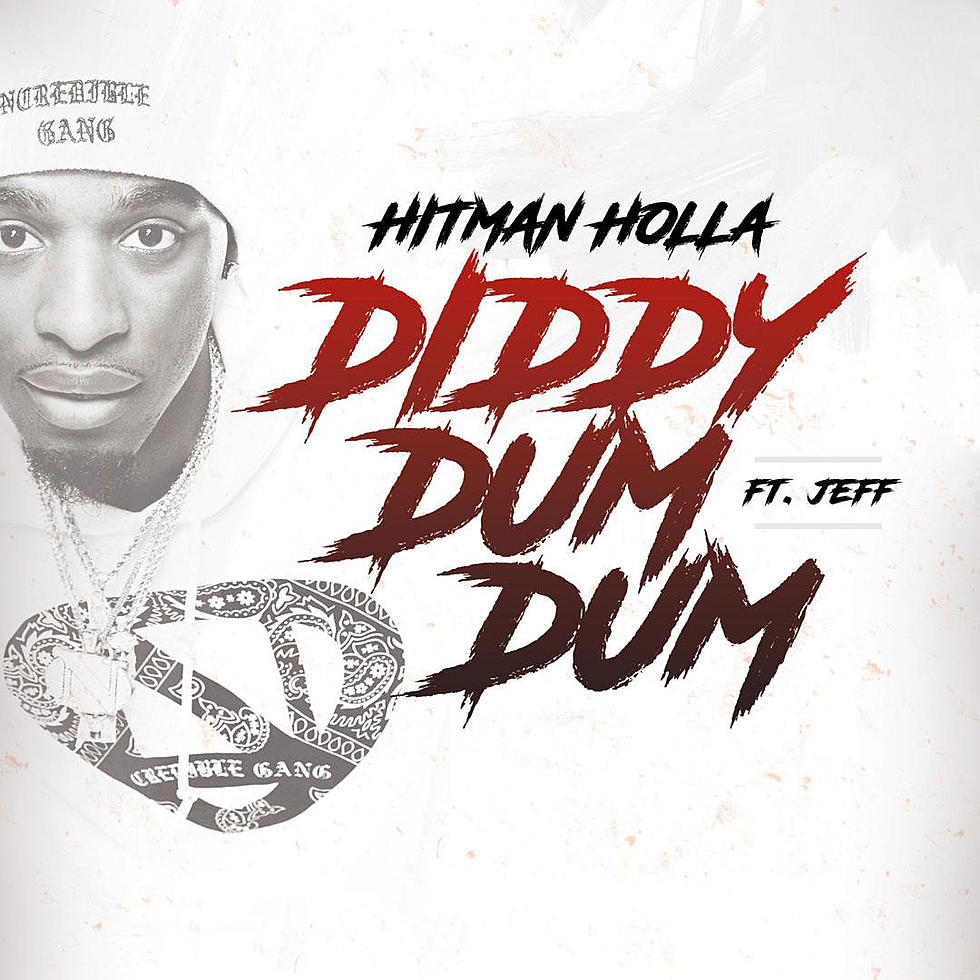 Hitman Holla Drops New Song "Diddy Dum Dum" With Jeff
Csalohcin WorldWide
Hitman Holla has seen his stock rise recently with his regular appearances on Nick Cannon's comedy improv show Wild 'N Out. Now the battle rapper drops a new song ahead of an upcoming project with his Wild 'N Out cohorts The Black Squad. Like Shyne in the club, he goes "Diddy Dum Dum" on the OG Parker-produced cut, which features the likes of Jeff.
"Forty niggas with me, I bet I won't get touched/All these trigger fingers, one of us gon' bust/You don't do it for the streets, you do it for the 'Gram/All these bitches in my crib, I kick 'em out like Pam," Hitman delivers on knocking beat.
The three-minute track is a mere tease of what we should expect from Hitman Holla, Conceited, Charlie Clips and Nick Cannon on The Black Squad Mixtape. The established battle rappers, along with Nick, have already released a plethora of bangers over the past several months, spitting over instrumentals of The Notorious B.I.G.'s "Mo Money Mo Problems," Craig Mack's "Flava in Ya Ear," Mase's "24 Hours to Live," The Lox's "Money, Power, Respect" and Puff Daddy's "All About the Benjamins." Each song is accompanied by a visual, which you can view on YouTube here.
The Black Squad joined forces after appearing as the team of the same name on Wild 'N Out. Their most memorable moments on the MTV show are the freestyles battles, where they roast other comedians and celebrity guests.
The Black Squad Mixtape drops on Black Friday (Nov. 24). In the meantime, listen to "Diddy Dum Dum" below.
See 18 of the Funniest Hip-Hop Moments on 'South Park'