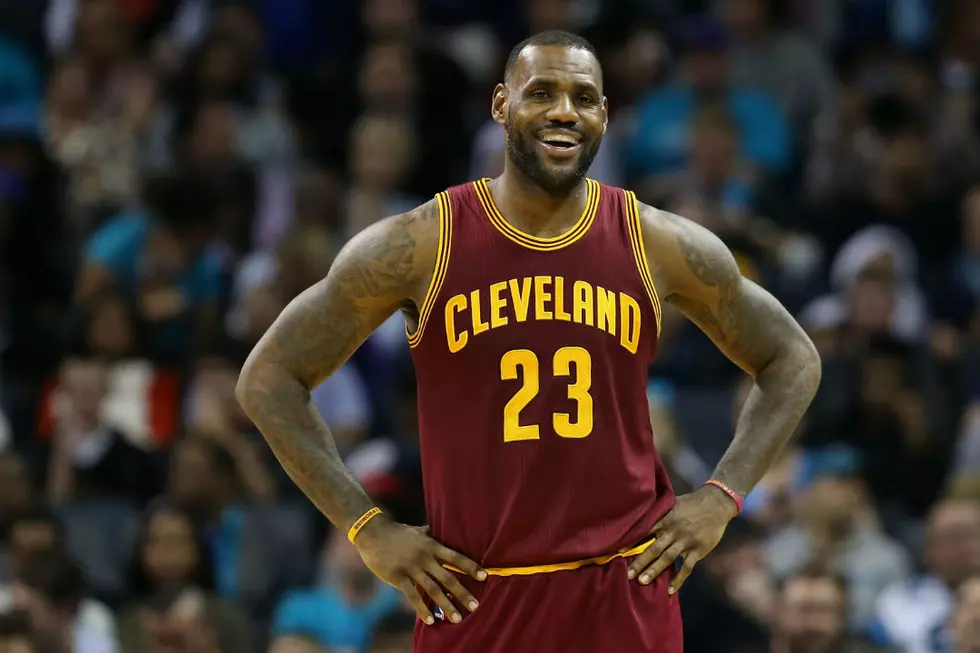 Hip-Hop Reacts to Cleveland Cavaliers Winning Game 7 of 2016 NBA Finals
Streeter Lecka, Getty Images
Last night, the Cleveland Cavaliers defeated the Golden State Warriors to win their very first NBA title in franchise history. NBA superstar LeBron James and the Cavs made history after coming back from a 3-1 deficit and winning the title from the defending champions, who collapsed during the midst of game seven. Now, a day removed from the championship, some of hip-hop's elite have come forward to congratulate the King and his squad.
Although James and the Cavs reached the NBA Finals last year, the squad suffered a few setbacks during their playoff run last year with Kevin Love going down with a shoulder injury in the first round and Kyrie Irving getting injured during the Finals. With revenge on their mind this season, the Cavs were able to reach the Finals once again and this time around, hold the Larry O' Brian Trophy high in the air after winning the first NBA title for the Ohio basketball team.
Whether you love or hate LeBron James, there's no denying that the King went full beast mode during the NBA Finals and helped his Cavs take the gold home. As for the Warriors, the team with the best regular season record ever, next year shall be a year for redemption. For now, we salute The King and the Cavs for their heroic performance in game seven and look back at how the hip-hop community, including Lil Wayne, Jay Z, Snoop Dogg, Stalley and Lil Dicky, paid their respects to the NBA Champions.