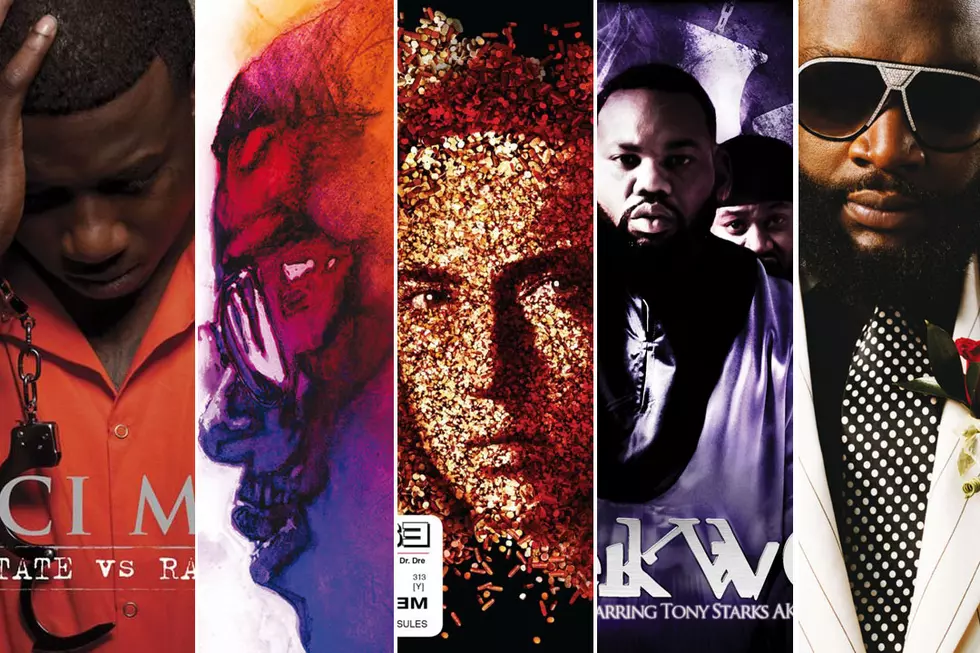 55 Hip-Hop Albums Turning 10 in 2019
Warner Bros. Records Inc./Universal Motown Records/Aftermath Records/ICEH20 Records/The Island Def Jam Music Group
In 2009, hip-hop began a transition unlike ever before. Mixtapes were dominating, dance culture was at the forefront and skinny jeans took the place of baggy 1990s fashions. It was cool to be a jerk (see: New Boyz), and genre-bending tracks were proving beneficial to rap artists like The Black Eyed Peas and Kid Cudi.
The albums released 10 years ago were also a testament to the change in culture. Veteran acts like Raekwon, Fat Joe and Birdman continued to deliver stirring projects while newer guys like Asher Roth, Wale and Curren$y—all 2009 XXL Freshmen—dropped off their studio debuts. Wale's Attention Deficit LP and Curren$y's This Ain't No Mixtape album provided them a cult-like following like none other, as these fans continue to support them in droves to this day.
While hip-hop applauded the efforts of the new generation, seasoned artists 50 Cent and Rick Ross remained in the spotlight for what is arguably one of the most savage rap beefs in history. After Rozay took a jab at the Southside Bully on Deeper Than Rap's "Mafia Music," diss tracks and what is now known as revenge porn had rap fans old and new rushing to their desktops on the daily. The moment was a pivotal one for Ross—Deeper Than Rap shot to No. 1 on the Billboard 200 and moved 158,000 copies its first week, making it his third consecutive album to do so.
About one month later, Eminem became the next lyricist to dominate the charts with his sixth studio album, Relapse. The celebrated LP was Em's return after a highly publicized methadone overdose in 2008. After selling 608,000 copies the first week, Relapse went on to win Best Rap Album at the 2010 Grammy Awards. That summer, the album was certified double platinum.
See 55 Hip-Hop Albums Turning 10 in 2019