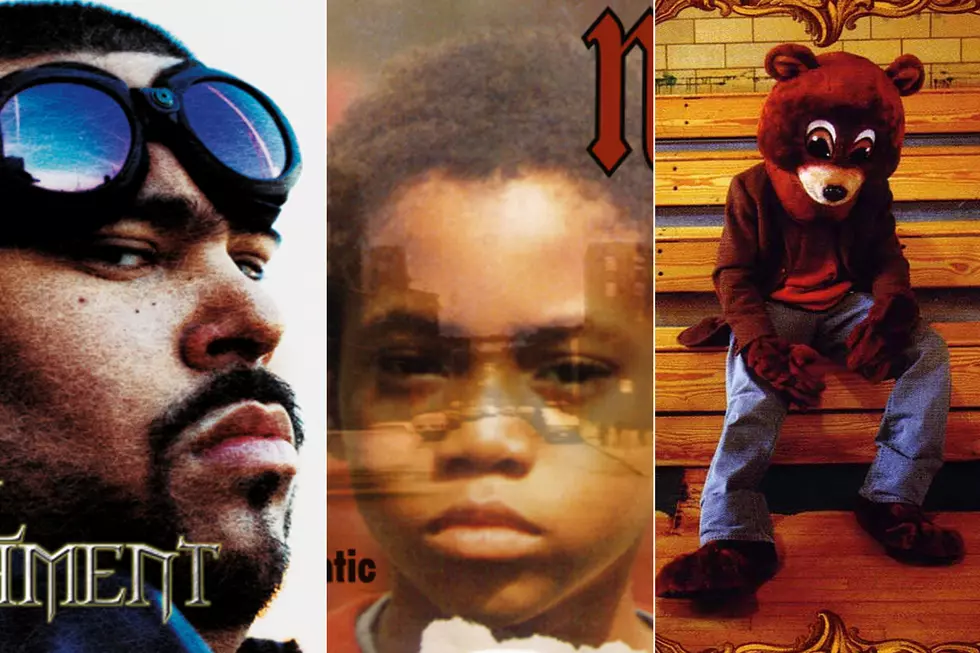 30 Albums That Will Make You Appreciate Hip-Hop
RCA Records / Columbia Records / Roc-A-Fella Records
Authors and rappers have more than a few things in common. For starters, they both showcase their knack for the written word and are able to convey thoughts and emotions with nothing more than a pencil, paper and their memory or imagination. Another similarity is that they often add wrinkles of their own life to the pages that comprise the finished body of work, whether it be a new novel or a new album, giving these creations their own personal touch.
Dating back centuries, certain books have had a profound effect on people's lives. From religious texts like the Bible and the Quran to classic literature like The Catcher in the Rye and The Autobiography of Malcolm X, literature has helped to inspire and motivate an innumerable amount of people all over the course of history.
The same can be said for music, which also speaks to the heart and soul via the lyrics and melodies, but the sentiment is especially strong in hip-hop. This is a raw and unfiltered genre that gives its poets and wordsmiths the license to paint pictures as vividly as their rhyme skills and wit allow. Hip-hop saving lives may seem like a cliche to some, but the saying holds weight and speaks to the millions of lives altered by becoming in tune with our culture. With that in mind, XXL compiles 30 rap albums that have played an integral part in how rap fans listen to and appreciate hip-hop. Check them out and get inspired.