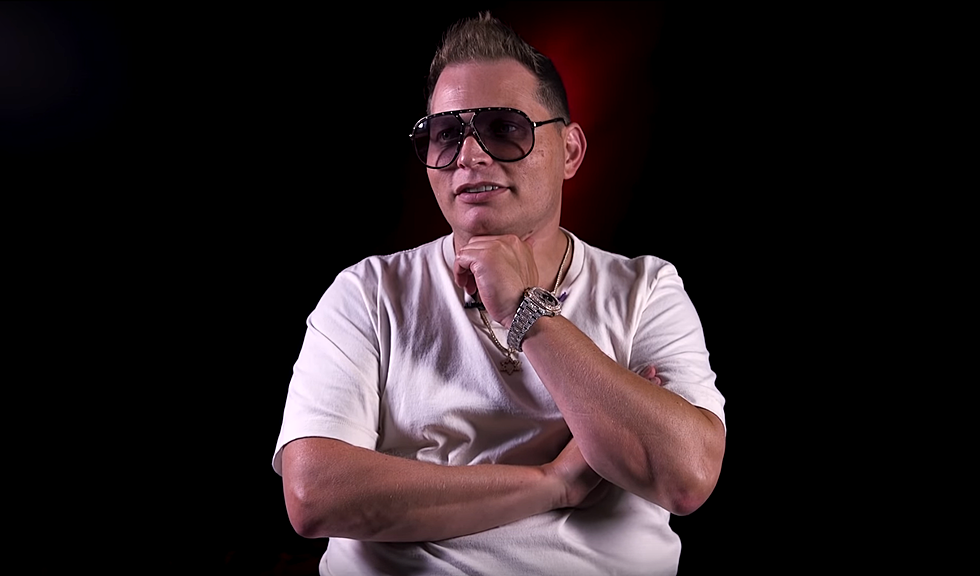 Happy Birthday, Scott Storch!
XXL via YouTube
Today, Dec. 16, is the 45th birthday of famed producer Scott Storch.
Born on Long Island, NY, Storch came up in Philadelphia after moving to the City of Brotherly Love at a young age. When the soon-to-be super producer began to take music seriously in 1991, he started off as a member of the legendary hip-hop band, The Roots, as a keyboard player, but by the late-'90s he had pinpointed his talent and passion into beat making. After leaving The Roots to become a producer, Storch's first massive hit was Dr. Dre's "Still D.R.E.," on which he is responsible for that instantly recognizable piano riff. His most notable piece of solo production is Terror Squad's 2004 smash, "Lean Back."
At this point in his career, Scott Storch is known for being the maestro behind some of the most memorable hip-hop beats in the 21st century. Those skills were put on display in 2016 when an IG clip of the Philly key master performing a fire piano medley of all his favorite beats went viral. The video showed Storch effortlessly transitioning between the melodies of some of hip-hop's favorite tracks including Dr. Dre's "Still D.R.E.," Snoop Dogg's "Lay Low," Eve's "Let Me Blow Ya Mind," The Roots' "You Got Me," Beyonce's "Me, Myself and I" and Fat Joe's "Make It Rain."
Storch has been on the road back to sobriety since early 2016, and in the wake of that successful life change, the producer has reunited with past collaborators like Dr. Dre and Lil Wayne, and has also developed working relationships with some of the game's new crop of artists like Trippie Redd and Ty Dolla $ign.
Most recently, the rise and fall of Scott Storch has been documented in a new 20-minute documentary from VEVO, with help from the widely acclaimed producer himself.
Here's to a prosperous 45th year on planet Earth for one of the best producers to hit the boards.
Happy Birthday, Scott Storch!
See Hip-Hop Songs That Have Gone No. 1 on Billboard Hot 100 in 2018