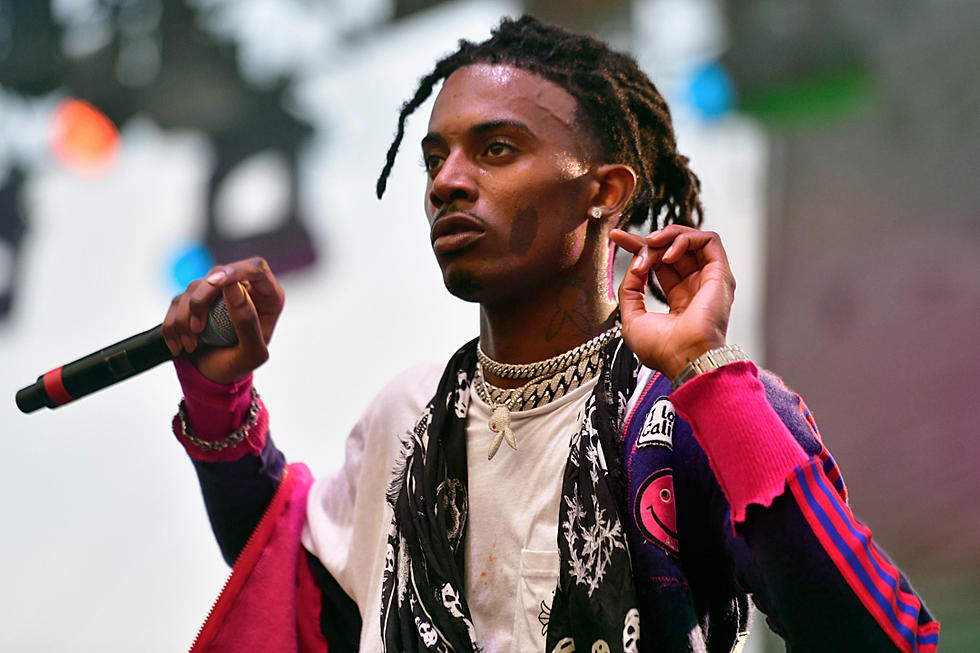 Happy Birthday, Playboi Carti!
Frazer Harrison, Getty Images
Being a true product of the Internet, young Carti first gained buzz when his mosh-worthy SoundCloud songs like "Broke Boi" and "Fetti" racked up millions of plays on the streaming site in 2015.
After steadily building his buzz through Internet singles, A$AP Rocky's mentorship and terrific guest features, the energetic rapper signed with Interscope Records in September 2016. Rocky was the first to make the announcement official, telling the crowd at a concert, "Y'all muthafuckas is turnt the fuck up. This nigga Playboi Carti, it's a good time for this nigga. Just got signed to Interscope. He bout to fuck shit up. Shout out Playboi Carti in this bitch one time."
From there, Playboi began performing at G.O.O.D. Music pop-up shows and modeling for modeling for Drake's Summer OVO Clothing collection, but not dropping much new material. But Carti officially silenced the haters with his self-titled debut mixtape in April 2017. With guest features from Rocky and Lil Uzi Vert and three big singles, "Lookin'", "wokeuplikethis*" and "Magnolia," the tape helped put Carti on the map. "Magnolia" as a single is certified platinum and carried Carti through the summer of 2017.
Carti's undeniable presence earned him a spot on the 2017 XXL Freshman Class alongside Madeintyo, Ugly God and more. Just a bit under a year later, Carti dropped off his debut album, Die Lit.
Happy Birthday, Playboi Carti!
See Behind-the-Scenes Photos of Playboi Carti at 2017 XXL Freshman Shoot