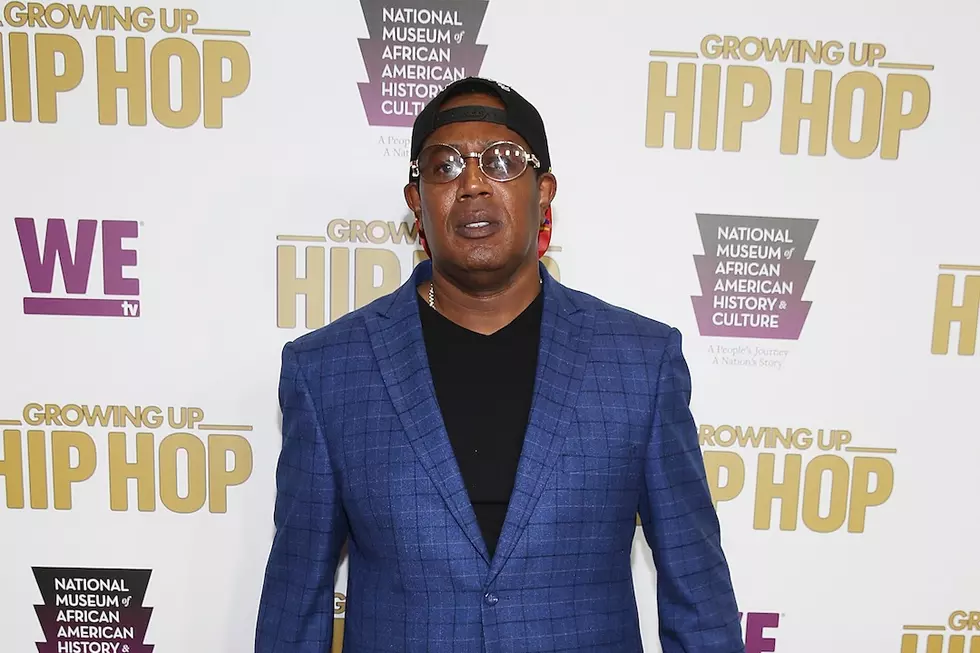 Happy Birthday, Master P!
Tasos Katopodis, Getty Images
Today, April 29, is the 48th birthday of Master P, No Limit's founder and head honcho!
Once dubbed "the most dangerous man in hip-hop" in XXL's 1997 premier issue because of his ability to conquer almost every angle of the game—'distribution, retail, Hollywood and gangsta rap'— Percy "Master P" Miller still stands as one of rap's most influential figures.
Master P is responsible for creating one of hip-hop's most successful independent record labels, No Limit Records. The self-proclaimed Ice Cream Man has delivered a string of notable releases throughout his career including 1996's Ice Cream Man, 1997's Ghetto D— which includes the popular single "Make 'Em Say Uhh!"— and 98's MP Da Last Don, all of which are certified platinum and up.
During his reign, Miller founded No Limit Films— which later landed a national distribution deal with Miramax— No Limit Sports Management, among other ventures and was ranked number 10 in Forbes' 1998 list of highest-grossing entertainers with an estimated income of $57 million.
From establishing one of the game's top tier record labels, to producing a number of films, becoming an urban youth activist and more,  P's legacy remains to be a force not to be reckoned with. P had recently gotten back on wax with Lil Wayne, Ace B and Gangsta and is currently working on a biopic of his life.
Reaffirming his love of rap as a craft, Master P dropped off his Intelligent Hoodlum album towards the end of winter 2017. Loaded with gritty cuts like "Grew-Up Round," the Ice Cream Man showed he could still throw down in the studio. Remaining an extremely busy guy, P would later on that year go on to coordinate a NOLA celebrity basketball game.
In celebration of P's trail-blazing efforts, VH1 honored Master P—and other 1990s rap luminaries—for their contributions to hip-hop with their 2017 Hip-Hop Honors ceremony. Needless to say, it was well deserved.
Happy Birthday, Master P!
20 of Your Favorite Rappers Naming Their Favorite Rappers