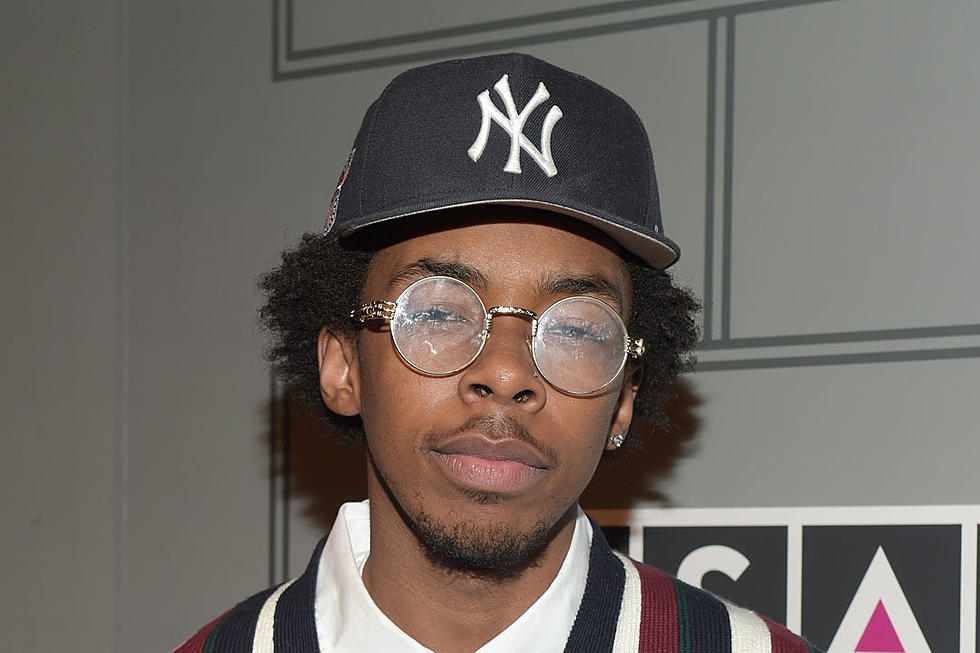 Happy Birthday, Bishop Nehru!
Jason Kempin, Getty Images
Today, Aug. 26 is the birthday of young New York visionary Bishop Nehru, who now turns 22.
Born and raised Markel Scott in Nanuet, New York, Nehru's passion for music started from an early age. He started making jazz beats as a child and started rapping as a teen. Nehru went by many other monikers, including Kelz Scott and Kile Kanvas before settling on his present stage name. Nehru started to gain notoriety across the Internet for his production and rhyming skills. The young MC would participate in talent contests in New York City and gained cosigns from New York radio personalities as well as artists.
In 2013, Bishop dropped his debut mixtape Nehruvia followed by StrictlyFLOWz . In 2014, Nehru was one of the first signees to Nas' Mass Appeal Records along with Fashawn and Boldy James. He was just 18 years old at the time. That same year he did what most MCs wait their entire lives to pull off. He dropped a collaborative album with the ever-illusive MF Doom called NehruvianDoom. The LP was hailed as one of the best hip-hop collab albums of the year. This major cosign helped propel Nehru's name into hip-hop's upper echelon of those "next up." In 2015, Nehru gave fans Nehruvia: The Nehruvian EP and followed up in 2017 with the 19 Mixtape.
In 2018, Nehru kept up his artistic momentum by dropping off Elevators: Act I & II, an album produced entirely by MF Doom and Kaytranada.
Happy Birthday, Bishop Nehru! Fans can't wait to hear what's next.
29 Rappers Who Are Virgos