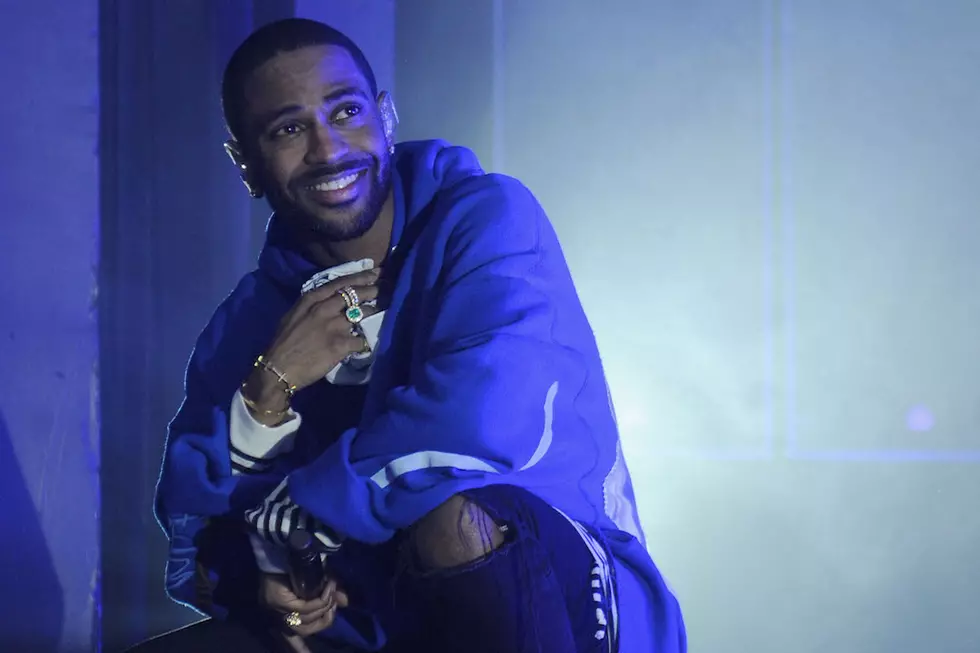 Happy Birthday, Big Sean!
Brad Barket, Getty Images
Today, March 25, is the 30th birthday of Detroit rapper and G.O.O.D Music member Big Sean.
At just 19 years old, the rapper inked a deal with Kanye West's G.O.O.D Music imprint in 2007 and has been unstoppable ever since. After releasing several highly-acclaimed mixtapes, Sean released his debut album Finally Famous in 2011, then dropped his sophomore LP Hall Of Fame in 2013.
Sean took a slight break then came back stronger than ever in 2015 with his album Dark Sky Paradise. The album's more serious tone revealed a different Sean, fighting for respect as a skilled lyricist. Dark Sky Paradise was critically acclaimed, and he followed it up with 2017's  I Decided, surmounting himself as one of the best lyricists in the game today. Over the course of his career, the Don has acquired a number of awards and sold over $10 million in singles alone. With his boo/collaborator Jhene Aiko by his side and new music on the way, Sean Don has plenty to look forward to in 2018.
Happy Birthday, Sean Don!
Here Are 19 Rappers Going Platinum in 2017