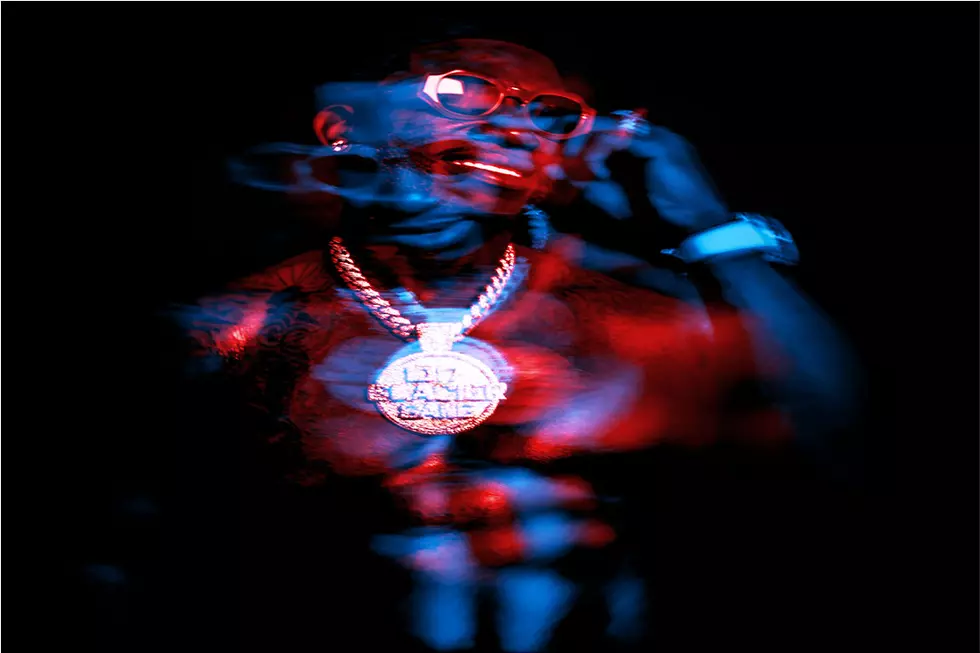 Gucci Mane "Bipolar" Featuring Quavo: Listen to Rappers Flex on New Song
1017 Records
Today (Nov. 30), Gucci Mane links up with Quavo for "Bipolar," which is a track from Gucci's forthcoming Evil Genius album.
On the Deko, Smash David and OG Parker-produced track, Gucci and Quavo take turns rapping about going crazy with their money. The track has a smooth feeling with piano-chords playing softly in the background.
Gucci and Quavo rap the first verse together. "Bipolar gang diamond tennis chains on huge/A marijuana war would take your trees like Scrooge/My bitch bad and yellow but my hunnids all blue/I just went bipolar, put my wrist on Tom Cruise," the two spit.
Quavo serves up the last verse on the track, rapping, "Bipolar I be spending cash lately/Make you drown in the sauce, too much gravy/Ball player shit, we get cash in this bitch/Money stretching long, from the north to the six."
Quavo is one of many featured on Guwop's upcoming album Evil Genius, which drops on Dec. 7. The album also features appearances from Kevin Gates, Lil Skies, 21 Savage and more. Metro Boomin, Murda Beatz and Southside help out with production, to name a few.
Check out Gucci Mane's "Bipolar" featuring Quavo below.
See Photos of Gucci Mane's Different Looks Over the Years