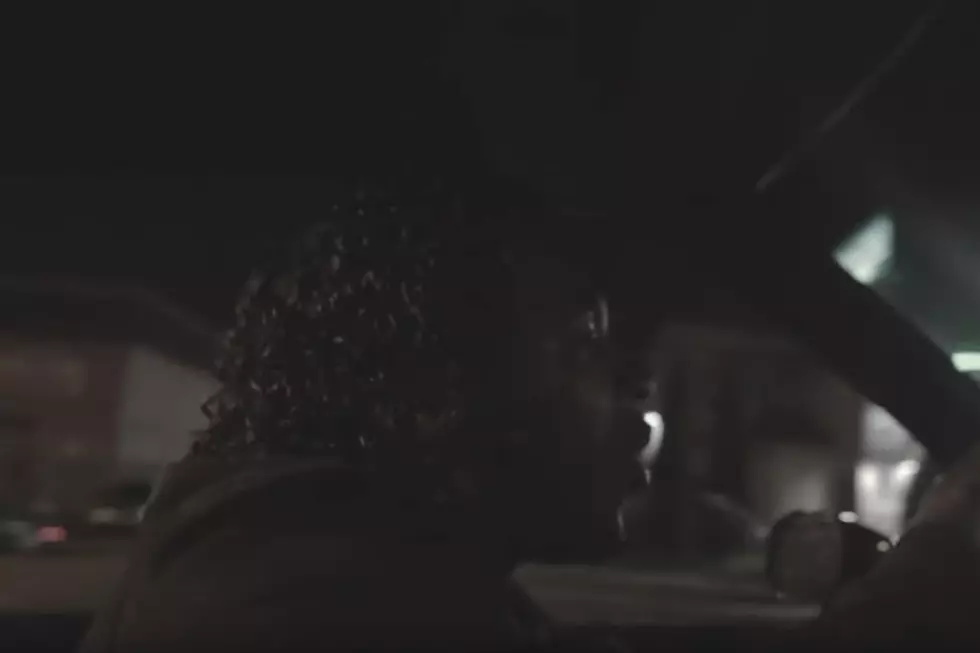 G Perico Surprises Fans With "Affiliated" Video, Shares '2 Tha Left' Album Release Date
G Perico via YouTube
South Central's G Perico is one of the hottest rappers in the West Coast right now. He released his solo album All Blue this past April and linked up with Jay Worthy and Cardo to drop G-Worthy in September.
But Perico isn't letting his foot off the gas. Today (Nov. 17), G Perico drops the video for "Affiliated," his new single off his upcoming solo project, 2 Tha Left. The new album will be out Dec. 8 and features contributions from Nef the Pharaoh, Mozzy, Curren$y, Westside Webb, Cardo, Dupri, V-12, among others.
In the video for "Affiliated," G Perico and his crew take a ride around South Central L.A. and later mob out in the parking lot while drinking Hennessy. Peep the video, plus the tracklist and artwork for 2 Tha Left below.
1. "Tha Intro" (prod. by V-12)
2. "Affiliated" (prod. by Cardo & Polyester)
3. "Go" Feat. Bino Rideaux (prod. by Westside Webb)
4. "Everybody" (prod. by Poly Boy)
5. "Other Side" Feat. Nef The Pharaoh (prod. by Westside Webb)
6. "What Up Cuz" Feat. TeeCee4800 & AD (prod. by Westside Webb)
7. "World On Wheels" (prod. by Polyester)
8. "I Love Thots" (prod. by Dupri & Lee On The Beat)
9. "Fly Around" Feat. Polyester & Ray Wright (prod. by by Poly Boy)
10. "Whats Real" Feat. Mozzy (prod. by Poly Boy)
11. "Send Her Home" Feat. Curren$y (prod. by Polyester)
12. "Amerikkka" (prod. by Dupri)
13. "One Two" (prod. by Cypress Moreno)
14. "Mind Yours" (prod. by Kacey Khalil)
15. "Tha Outro" (prod. by V-12)
See New Music Releases for November 2017