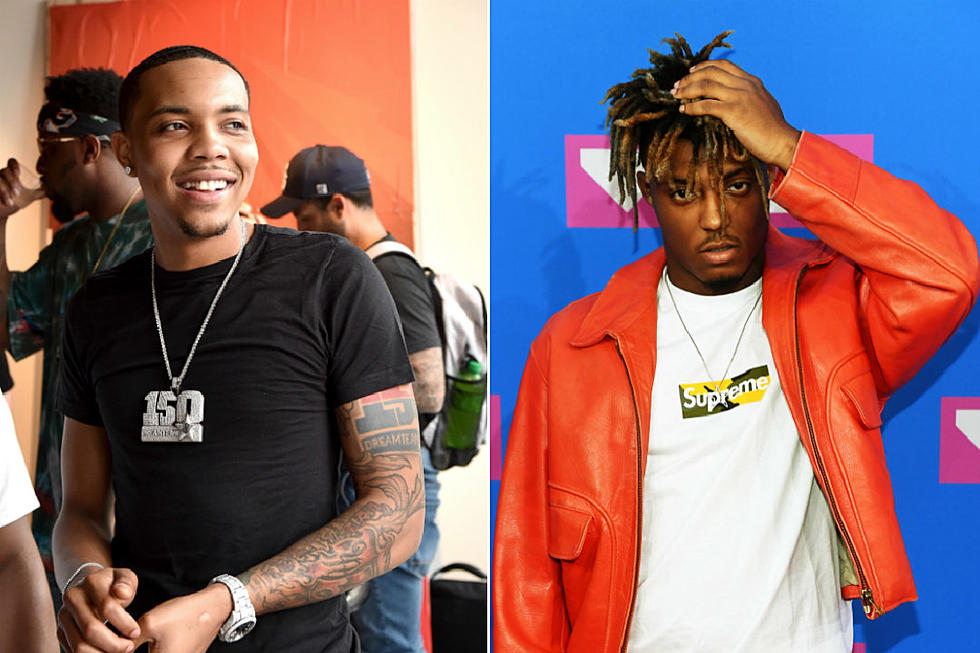 G Herbo Thinks Juice Wrld Is the New Michael Jackson
Bryan Bedder / Nicholas Hunt, Getty Images (2)
Juice Wrld is a very talented individual. He's an amazing rapper, singer and songwriter who can do amazing things musically. According to fellow Chicago artist G Herbo, Juice is the second coming of someone many people consider to be the greatest entertainer of all time: Michael Jackson.
Herbo has no doubt been admiring his fellow Windy City artist's work and is clearly impressed by what he sees and hears. On Wednesday night (Oct. 10), he shared his feelings on Juice's potential on his Instagram Story. "[Juice Wrld] is the new Michael Jackson," he posted. "I don't give AF what nobody say!! You heard it here first."
The post obviously raised eyebrows, with many people commenting about Herbo's statement. He later doubled down in a follow-up video. "I see everybody reposting my shit saying I'm tripping for saying Juice the new Michael," he said. "Shut the fuck up. Y'all don't know what y'all talking about."
Is he the next MJ? The verdict is still out on that one.
Check out G Herbo's Juice Wrld and Michael Jackson comparisons below.
Go Behind the Scenes With G Herbo at 2016 XXL Freshman Class Cover Shoot