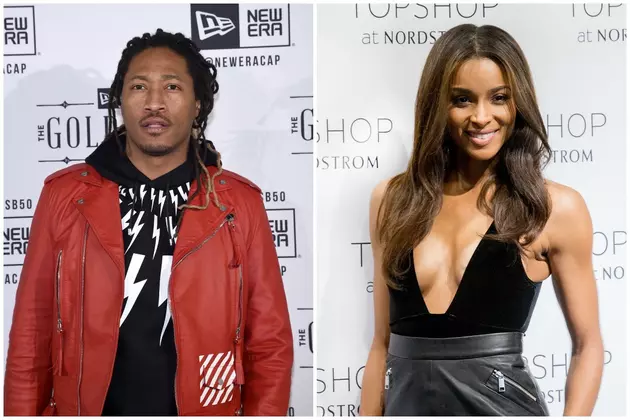 Future Might File His Own Lawsuit Against Ciara
Ethan Miller/Suzi Pratt, Getty Images (2)
Future is fighting fire with fire. On Tuesday (Feb. 9), Ciara was filing a $15 million lawsuit against her former fiance for libel and slander. Now it appears the Atlanta rapper may be preparing to fire back with a lawsuit of his own.
TMZ claims that "sources close to Future" say the rapper thinks Ciara's lawsuit is ironic because she's been throwing shade for some time. They point to one big example in Ciara's "I Bet" where the singer says, "You know that it hurts your pride but you thought the grass was greener on the other side. I bet you start loving me as soon as I start loving someone else. Somebody better than you." Many believe the song's lyrics are directed towards Future and reference his infidelity.
According to TMZ, Future could have sued over those lyrics but "didn't want to be petty." Now he's apparently reconsidering his petty levels in the form of a potential counter lawsuit against Ciara, even though he allegedly hasn't seen the documents Ciara filed against him yet. Future's team also claims the process server failed to deliver the court papers to the ATLien, even though there's footage of the server running up on Future and co. at the LAX airport.
The root of all this drama is the custody battle over Baby Future. Not only has Future expressed frustration with the process of getting to see his son, but he's also blasted his baby mother's new boyfriend Russell Wilson. "If I was a kid and my mama had a dude push me, I would've jumped out the stroller and slapped the sh*t out of him," Future told the Breakfast Club in July of 2015.
See 40 Hip-Hop Albums Turning 20 in 2016