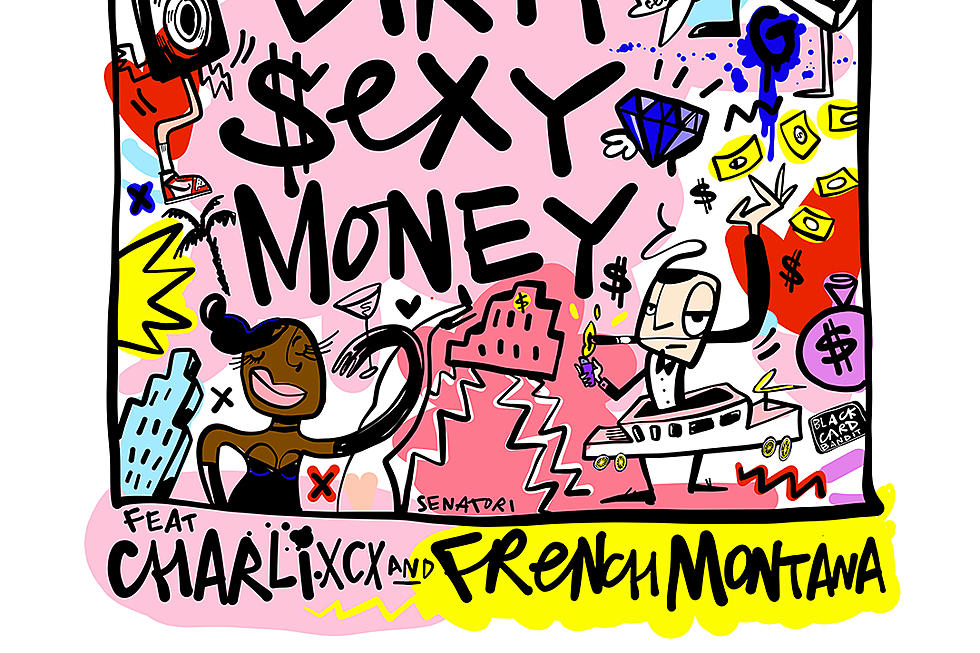 French Montana Joins David Guetta, Afrojack and Charli XCX on New Song "Dirty Sexy Money"
What A Music Ltd
After collaborating with some of the biggest stars in hip-hop, French Montana has recently begun making his way into the pop world. Now, French's latest collaboration finds him teaming up with producers David Guetta, Afrojack and singer Charli XCX for the new song "Dirty Sexy Money."
Produced by Guetta and Afrojack, the track finds French revealing how much he's willing to spend on a girl. "What you need, I got it/Louis shoes, cop boots, top down, you/Diamond juice, all I see is you, right now, you/All I want is you, you/Tunnel vision, you, you/All I need is you, I'ma put it on you," he raps.
In other French Montana news, the Bronx rapper recently revealed he and fellow New York artist, A$AP Rocky, have a joint project in the works. While speaking with Montreality, the "Unforgettable" rapper broke the news, saying, "Me and Rocky got a project." He added, "[We'll] be coming out with it real soon."
The rapper had actually teased the project in August when he spoke with us. "Me and A$AP [Rocky] like brothers, you know, we grew up from close to each other," he told XXL. "He was from Harlem, I was from the Bronx. I was around the same street where his older brother used to be at, so that's kinda dope. Shout out to them, R.I.P. Yams, shout out the whole team."
Listen to "Dirty Sexy Money" below.
See New Music Releases for November 2017