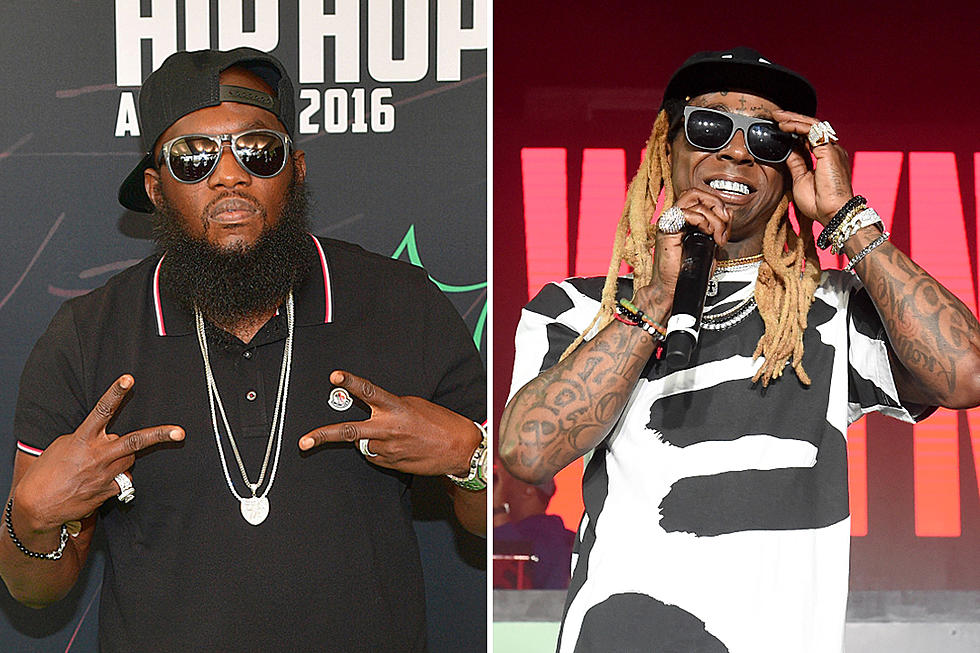 Listen to Preview of Freeway and Lil Wayne's Collaboration "Blood Pressure"
Prince Williams, Wire Image / Nicholas Hunt, Getty Images
After dropping the song "All the Way Live" in April, Freeway is gearing up for his next single, "Blood Pressure." The song, which features Lil Wayne, was originally teased by the Philadelphia rapper in 2016, but a snippet of Weezy's verse has now surfaced.
Footage that was uploaded online shows Wayne in the studio as his verse plays in the background. "No L-I-E, I'm L-I-T/I'm the Y-M-E, K-I-N-G/ B-L-O-O-D-I-N-G, I'm O-U-T- H-E-R-E," Tunechi can be heard rapping.
While a release date wasn't revealed in the clip of Lil Wayne, Freeway did reveal the date eventually. Replying to a fan who asked him when "Blood Pressure" would be coming out, Freeway responded, "June 22." It's uncertain if "Blood Pressure" will be featured on Freeway's upcoming album, Think Free, which is set for a June 8 release.
The rapper also posted a photo with a doctor who he said is "one of the best transplant surgeons in the world." According to Freeway, he is working closely with the doctor to get a transplant.
Check out a preview of "Blood Pressure" below.
See New Music Releases for May 2018