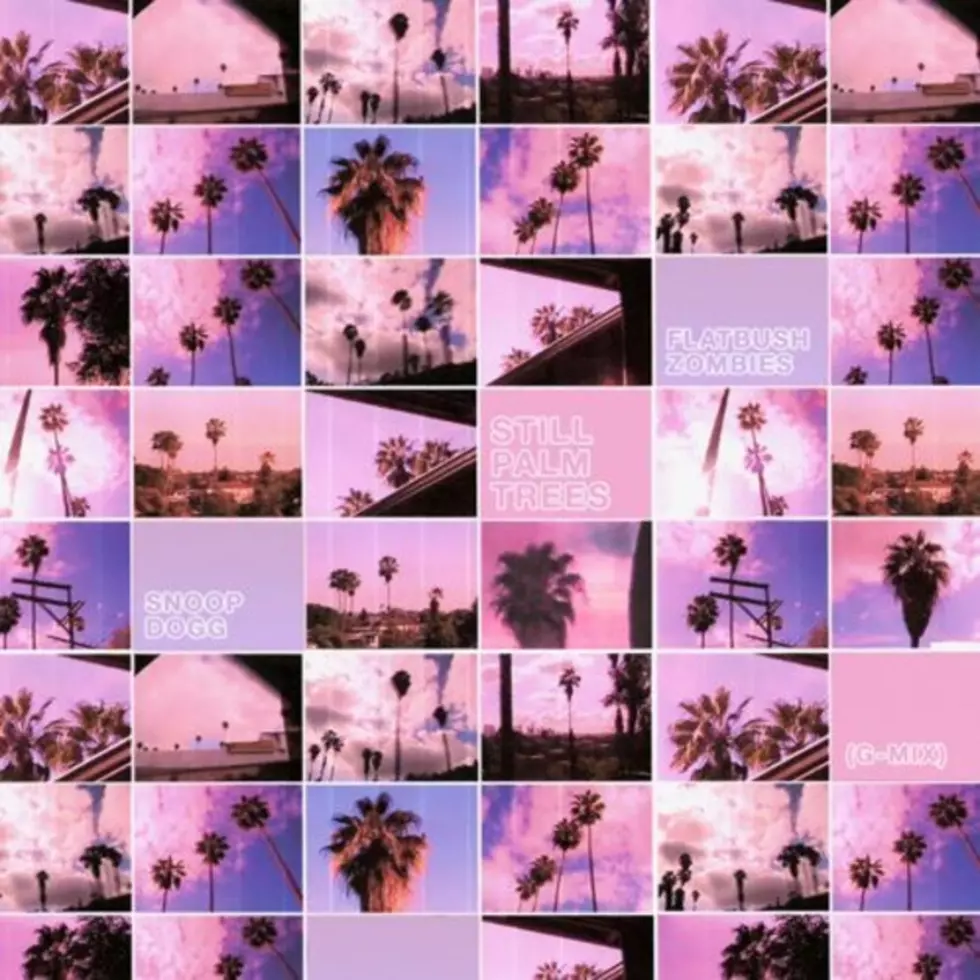 Flatbush Zombies Team With Snoop Dogg for "Still Palm Trees"
Glorious Dead Recordings
Flatbush Zombies recruited the ultimate connoisseur of marijuana, Snoop Doog, for their new weed anthem. The New York trio linked up with the tour mate for "Still Palm Trees," a sequel to their 2013 song "Palm Trees." The track, which has an appropriate running time of 4:20, sees Snoop helping out on the hook while the Flatbush Zombies kick rhymes about their love of the chronic.
"Every day, me and Mary Jane/If you ain't talking terps well homie what you say/I be swimming in the clouds, so high I can't come down/With D-O-double G, A-R-C and Meechie/Yeah so much grams, vacuum sealer in the hotel/So much ass I had to hit it in the hotel/Till six in the morning like that R. Kelly song/Probably fucked your baby momma green with my ice on/See I'm on some new shit/They stole my swag, they can have it/But I'm on some magic shit/Jordan at the Garden lit/Brooklyn made me this, Bronx Tale, I'm on some sunny shit," Zombie Juice raps.
Snoop caps off the record by sharing his wisdom on the outro. The veteran MC speaks on his deep ties to weed.
"Recognize game when it's in your face/One thing about me and these trees/We have an unbreakable bond/We're connected from the roots to the seeds to the leaves to the trees/Feel me, players," Snoop says.
"Still Palm Trees" might be the lead single for Flatbush Zombies' next LP. Meechy Darko announced a new album following the song's official release.
Listen to Flatbush Zombies' "Still Palm Trees" featuring Snoop Dogg and check out Meechy's announcement below.
Here Are the 2017 Hip-Hop Music Festivals You Need to See