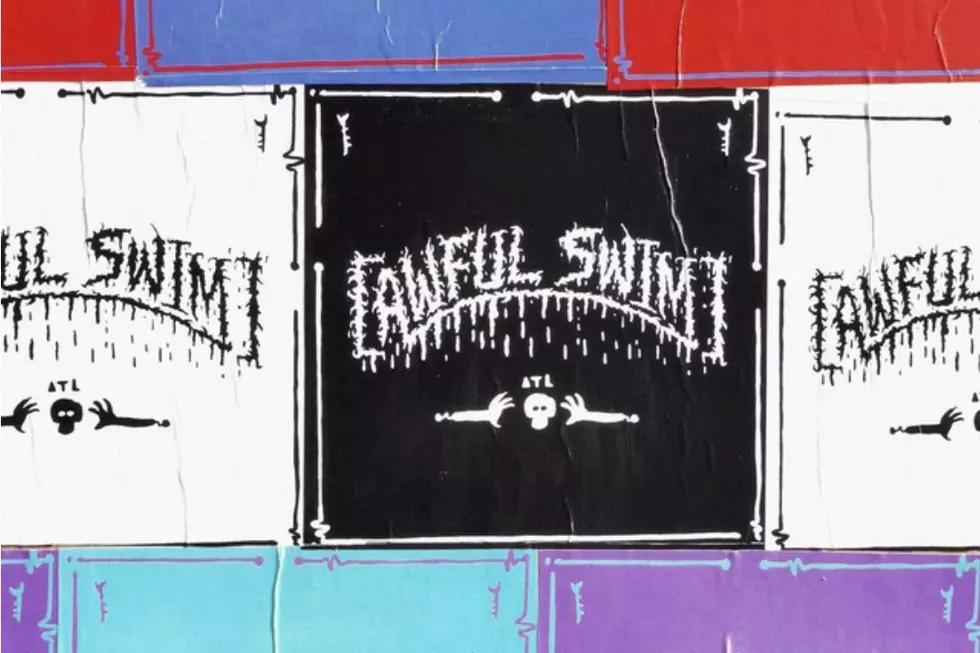 Father 'Awful Swim' Mixtape: Listen to New Songs Featuring Rico Nasty and More
Father Recording LLC
Time for a dip. On Friday (Sept. 21), Father put out his new mixtape, Awful Swim.
The new project is part of a joint campaign with the Adult Swim network and features 15 tracks with guest appearances from the likes of Rico Nasty, Slug Christ, Meltycanon and more. The singles "We Had a Deal" and "Lotto" featuring Abra, released during the summer, are also on the offering.
This is Father's first project since his Awful label scored a partnership deal with RCA Records in June, which the rapper was ecstatic about at the time. "Awful has done a lot for indie music. We showed many just how far you can get on your own," he said. "Now we finally have the opportunity to take things further and grander with RCA Records. Not only that, it was given to us on our own terms. When you put as much thought into the music as we do, you want it to be heard."
Father is set to perform at the inaugural Adult Swim Festival in Los Angeles in October.
Listen to his Awful Swim mixtape below.
Father's Awful Swim Tracklist
1. "Mirror, Mirror"
2. "Boosie Fade"
3. "Sephiroth"
4. "We Had a Deal"
5. "Throw It"
6. "Private Show" featuring Slug Christ
7. "Thotnite"
8. "Killa"
9. "On One" featuring Rico Nasty
10. "Passion & Dogma"
11. "Only You"
12. "Lotto" featuring Abra
13. "Dragons"
14. "She Used To"
15. "Wine" featuring Meltycanon
See Every Hip-Hop Song That Topped the Billboard Hot 100 in 2018