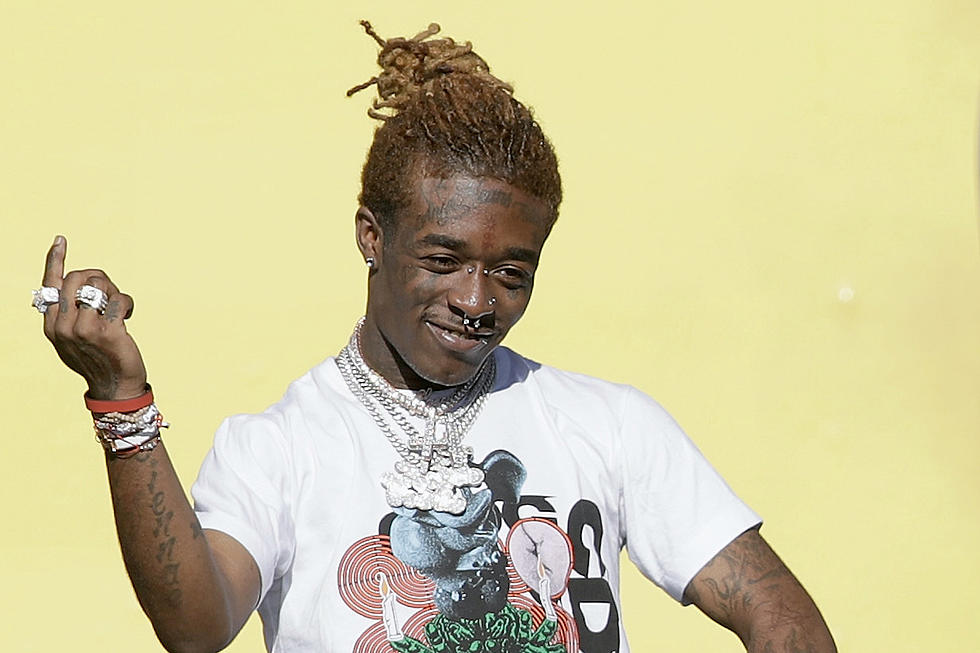 Fans Raise Thousands to Buy Leaked Lil Uzi Vert Songs From Hackers
Isaac Brekken, Getty Images
Although Lil Uzi Vert dropped a new single, "Free Uzi," last week, fans are still yearning for more music from him. So much so, that a group of fans has raised money to buy unreleased material created by the Philadelphia rapper.
According to a report The Fader published Tuesday (April 2), a channel called "Groupbuys" on the voice-and-text messaging app Discord raised $1,250 on CashApp to obtain Uzi's unreleased material.
One Uzi song Groupbuys purchased is called "Money Keep Coming," which can be streamed on SoundCloud or YouTube. Apparently, the Philly rapper has performed the song at recent shows and it could possibly appear on his oft-delayed Eternal Atake album. On Monday (April 1), the members of the "Groupbuys" server repeated another crowd-funding campaign, which raised $1,250 for another unreleased Uzi track.
The mysterious group receiving monies from the crowdfunded process and leaking the songs thereafter goes by the username SpirDark. They claim to have multiple Pro Tools sessions of previously unreleased Lil Uzi Vert music. Strangely, the users' avatar on Discord is a screenshot of Uzi confronting a man who was allegedly hacking him and leaking his music. As of this reporting, the Discord account has been deleted from the server.
Meanwhile, Lil Uzi appears to be not happy with the leaks. The apparent Roc Nation client hopped on his Instagram Story on Sunday (March 31) to tell fans that when they leak unreleased music, it prolongs the official release of his new project. "Everytime something leak you know everything takes longer....so have fun," he wrote.
You can see Lil Uzi Vert's message to fans about the leaks below.
Check Out the 2019 Hip-Hop Music Festivals You Need to See