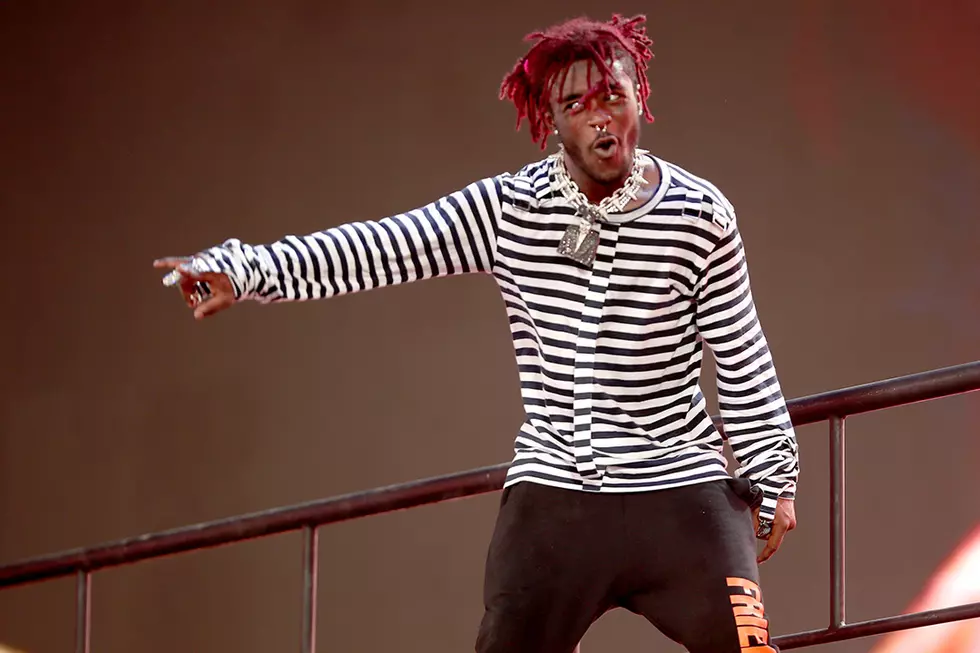 Engineer Kesha Lee Breaks Down Lil Uzi Vert's Recording Process
Frazer Harrison, Getty Images
Ever wondered what Lil Uzi Vert is like in the studio? The best person to ask would be his engineer, Kesha Lee. With prior experience serving as engineer for the likes of Zaytoven and Metro Boomin, Lee has engineered all of Uzi's mixtapes and EPs since 2015, as well as mixing four songs off his debut album, Luv Is Rage 2.
She was recently profiled in the U.K. publication Sound on Sound, a recording technology magazine, and dropped some interesting details on how the former XXL Freshman puts it down in the lab. "People either e-mail Uzi beats and he forwards them to me, or I will reach out and say, 'Hey, we are in the studio can you send some beats?,'" she says of the recording process. "I will pull up the beats, and often he wants to hear everything before he picks something. He doesn't really like to listen to each beat in much detail before he goes in the booth. He just goes in and records. He doesn't do like a whole verse. Instead he'll do things line-by-line and I'll be punching in."
According to Lee, the lab is typically packed when the Philly rapper is at work. "Uzi will have all his friends in the studio, but just three of us work on the music," she adds. "Cannon makes the beats, or he will play more of an executive role, where he gets beats from other people. Uzi does his own thing. I will even let him do his own drops where you only hear him and there's no music playing. I will put the track on latch automation, and I will let him press the mute button so he can do his drops when he wants them, and then when he clicks the mute again, the track will come back in."
The process seems to be working. Vert, who appears on the cover of XXL's 20th anniversary issue, dropped Luv Is Rage 2 back in August. The album debuted atop the Billboard 200. He recently put out a deluxe version with four additional tracks.
Check out Kesha Lee's entire Sound on Sound profile in the Instagram post below.
See Behind-the-Scenes Photos of Lil Uzi Vert at the 2016 XXL Freshman Shoot