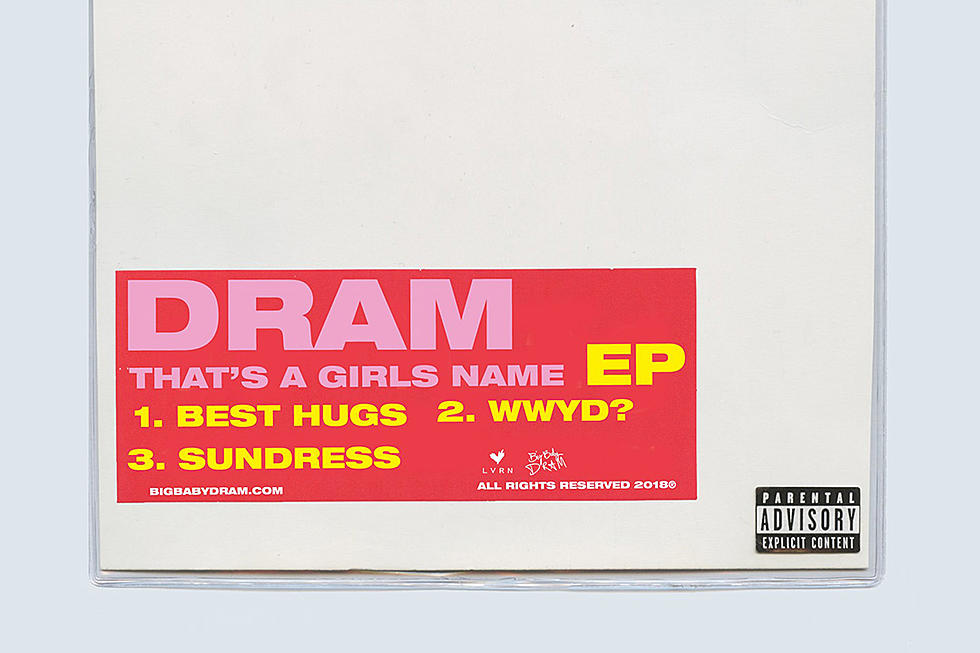 DRAM Drops 'That's a Girl's Name' EP
EMPIRE / Atlantic Recording
Extra short EPs are all the rage nowadays and DRAM is following the trend. On Wednesday (July 18), the 29-year-old Virginia rapper shared his latest project, That's a Girl's Name.
Featuring just three songs, That's a Girl's Name features a funkier sound than DRAM's usual music but is still full of the rapper's witty lyrics. The project, produced and co-written by Josh Abraham and Oligee, opens up with "Best Hugs," an ode to another person's girlfriend as DRAM raps, "Your girl gives the best hugs." The EP also includes the songs "WWYD?" and "Sundress."
DRAM's new EP arrives a few days after the rapper shared his own rendition of Andre 3000's solo track, "Prototype." That's a Girl's Name also serves as a follow-up to DRAM's last EP, #1HappyHoliday, which was released in November 2017.
It's been nearly two years since DRAM dropped his debut album, Big Baby DRAM. Since then, the rapper has stayed busy, releasing new music with A$AP Rocky, Childish Major, Diplo, Chromeo and more. There's no word if DRAM has a new album on the way but if his latest EP is any indication, the rapper may have something up his sleeve.
Peep the tracklist and stream DRAM's new EP below.
DRAM's That's a Girl's Name EP Tracklist
1. "Best Hugs"
2. "WWYD?"
3. "Sundress"
See New Music Releases for July 2018