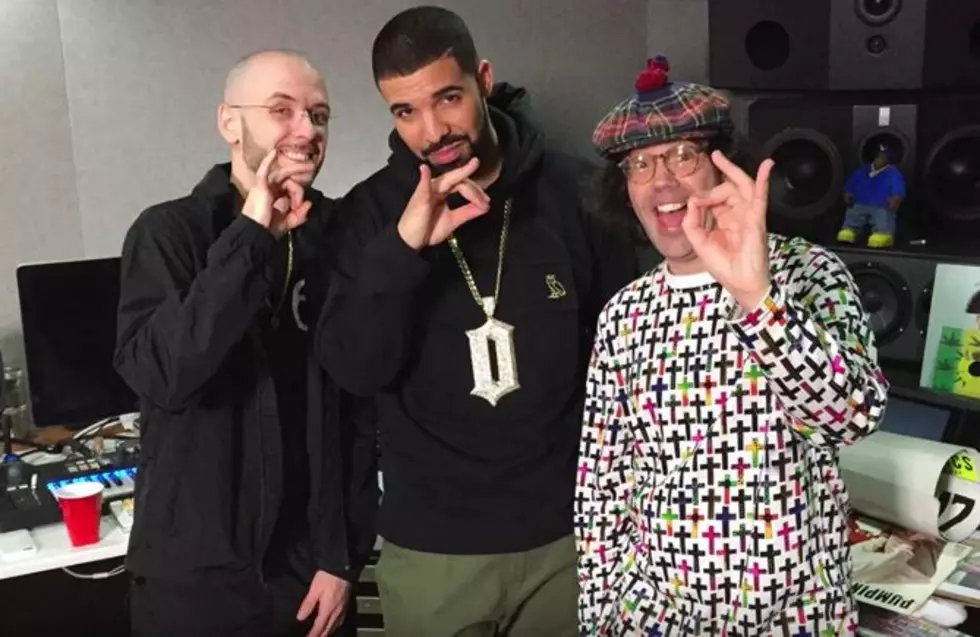 Drake Admits Jimmy Prime and Oliver North Came Up With 'The 6′
YouTube
Drake is willing to admit he did not coin "The 6" nickname for Toronto. In an extensive interview with Nardwuar, the "One Dance" rapper conceded that he did not create the name. Jimmy Prime and Oliver North were given the credit for the term that many people attribute to Drake.
"Oliver [North] and Jimmy [Prime] were brainstorming about something and they had come up with the title together, Views From The 6, and I had asked Oliver if I could use the title because I really liked the title," Drake said. "Oliver had come up with it but yeah, I give all the credit to Jimmy. He was definitely part of that process, finding the right title for the album and obviously, that title birthed a whole movement for the city."
The interview covered a lot of ground including one of Toronto's biggest names before Drake's arrival: Kardinal Offishall. Drake said Kardinal was the city's first star and the OVO artist used to dream of being bigger than him one day.
"He was the biggest rapper in the city," Drake said. "I don't know who I was with but I turned to the person I was with and said, 'I'm gonna be bigger than that guy one day.' He was, to me, larger than life in that mall. It wasn't an offensive thing, it was something to strive for. I wanted to be bigger than that because prior to that, we had seen him come out at Rock The Caribana with Jay Z and he had songs ringing off across the world. He was our guy. He was the first one to be a star boy from out here."
Check out the entire interview above for Drake's thoughts on everything from Mac Dre and Vybz Kartel to Pam Grier and the movie Like Mike.
50 Great Albums From Rappers With Poetic Flows