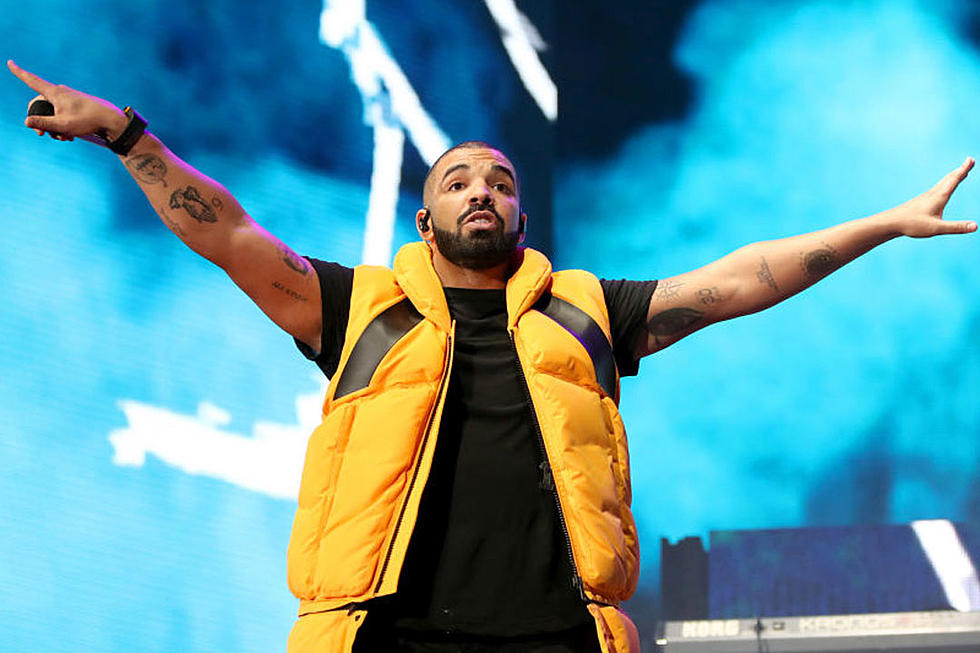 Drake Goes Off on Guy for Touching Women in the Club
Christopher Polk, Getty Images
Drake always has a blast performing in front of his loyal fans, but he always wants the ladies to make sure they're as safe as possible. During his recent afterparty performance at a club last night (Nov. 14), the Toronto rapper calls out a guy in the crowd who was allegedly touching women inappropriately towards the front of the packed audience.
The More Life hitmaker stops the music mid-performance to address the male fan, warning him that he'll get hurt if he continues to touch the girls.
"If you don't stop touching girls, I'm gonna come out there and fuck you up," Drake states to the guy in the crowd. "If you don't stop putting your hands on girls, I'm gonna come out there and fuck you up."
While he was calling him out, it looks as though Drizzy's team (shout out to Chubbs) was also prepared to step to the man causing trouble in the audience, but fortunately, it doesn't appear that anyone had to intervene following the rapper's warning.
With all that's happening in Hollywood as far as male actors and executives being accused of sexual assault and sexual abuse, it's no wonder that everyone else is doing their best to protect women from it happening anywhere else at all costs.
Watch the footage of Drake calling out a clubgoer who was touching girls at his afterparty in the video below.
See Photos of Drake's Different Looks Over the Years