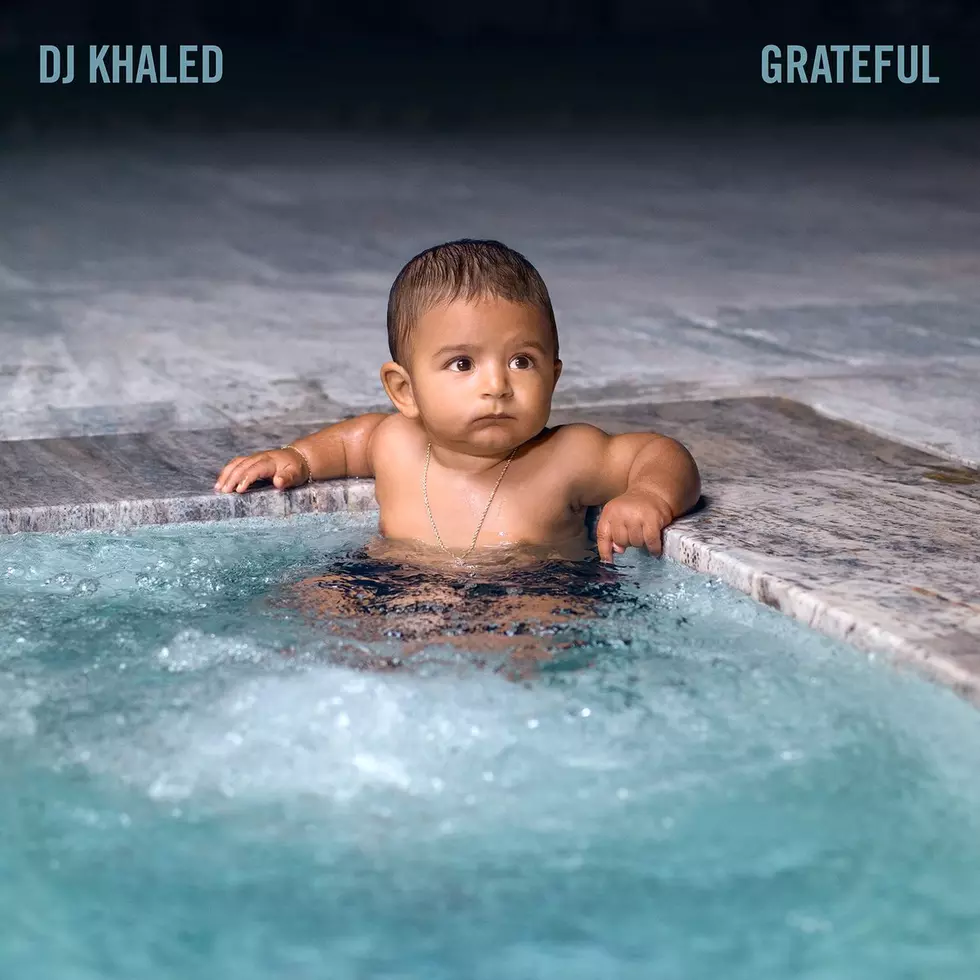 DJ Khaled Drops Drake Collab "To the Max," Reveals 'Grateful' Album Cover and Release Date
Epic Records
Update (June 12, 1:12 p.m. EST):
Khaled just unleashed the official physical cover for his Grateful album featuring Asahd perched on a gold throne. The CD will actually be a double disc. Peep the new cover below.
Last week, DJ Khaled finally got the Drake vocals in, promising us a new single from his upcoming album Grateful. Now he's released the new collab, called "To the Max," and you can listen to it below or cop it on iTunes now.
The song sounds big, lead by piano and a faster drum pattern than we're used to hearing Drake go over. It's produced by South Florida producer JayO, who was behind the beat for a song shown in a Kodak studio video that went viral but was never officially released.
In addition, Khaled also revealed the cover art for his 10th studio album, featuring his son Asahd, who's also the executive producer of the album, chilling in a hot tub. The LP drops June 23.
Pre-order Grateful on iTunes now and listen to the new single below. We don't have the full tracklist, but the pre-order shows there'll be 23 tracks on the album, including previously-released singles like "Shining" with Jay Z and Beyoncé and "I'm the One" with Lil Wayne, Quavo, Chance The Rapper and Justin Bieber.