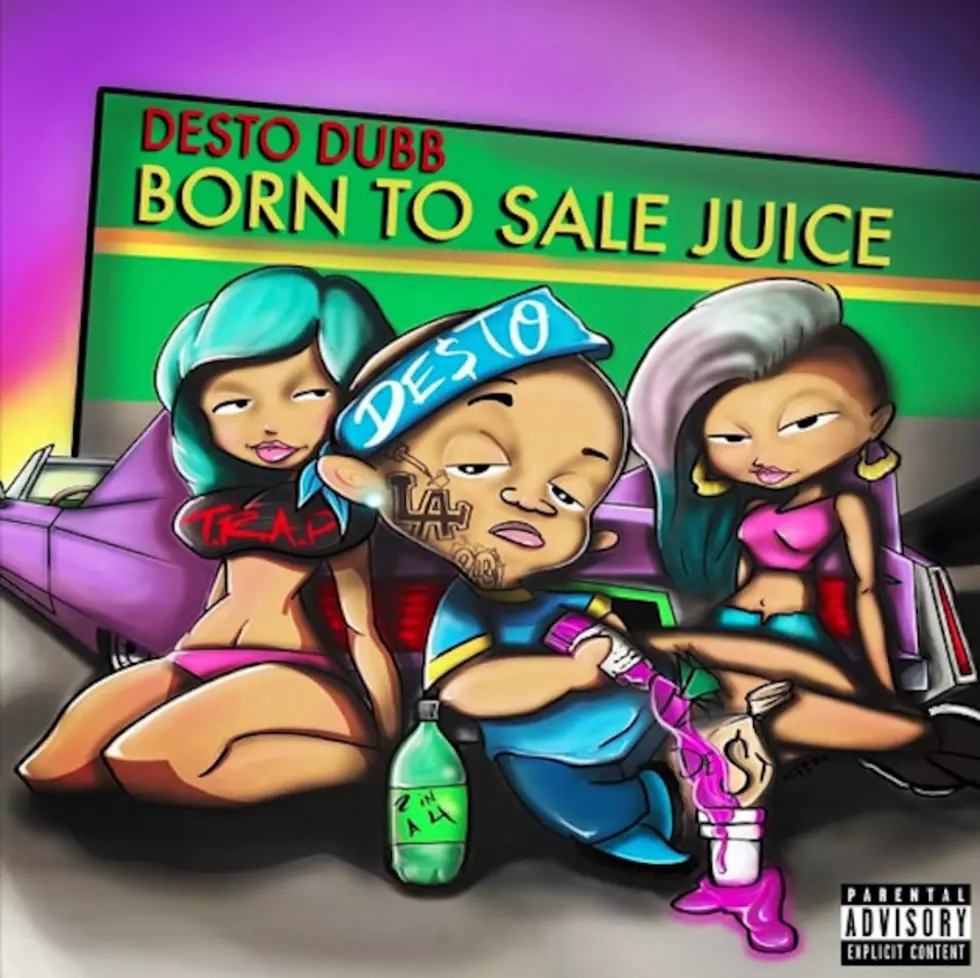 Desto Dubb's "Born to Sale Juice" Is a True Hustler's Anthem
Desto Dubb via SoundCloud
We don't remember how we found Desto Dubb's "Born to Sale Juice" a couple months ago. Either SoundCloud served it to us with their impeccable algorithm, or we saw the incarcerated Drakeo The Ruler repost it on SC. Either way, we're glad we found it—it's one of the best songs we've heard in months.
Desto is a Los Angeles rapper coming up in a street scene that's rife with talent, from RJ to Frostydasnowmann, and in early Oct. of last year he released a 10-song EP called Born to Sale Juice. The clear highlight is the title track, produced by Cali beatmaker Fizzle and filled with hi-hats, hand claps, synths and a little vocoder. The entire project is worth listening to, but "Born to Sale Juice" is helplessly infectious, meriting a rewind as soon as you hear him say, "Only Watts nigga came out selling deuce, nigga / Now all I do is sell juice to Jews, nigga."
Watch the video for "Born to Sale Juice" below and peep the whole project right here.
Fans Name Rappers They Think Will Blow Up This Year