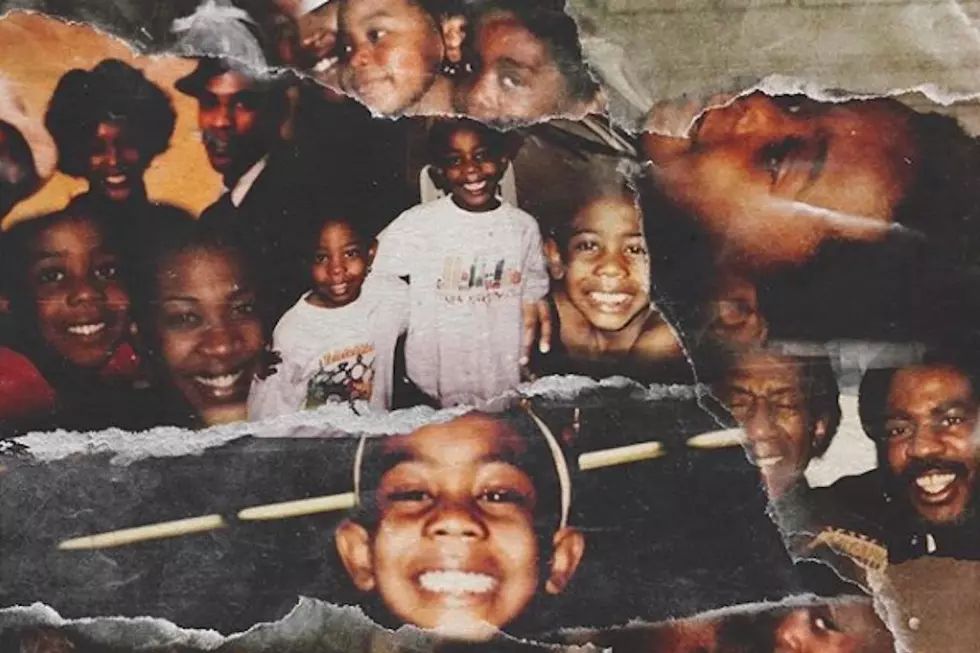 Desiigner Surprises Fans With 'L.O.D.' EP
G.O.O.D. Music / Def Jam Records
It looks like the flurry of projects from G.O.O.D. Music's artists are starting earlier than expected with the release of Desiigner's new EP L.O.D. on Thursday (May 3).
Music-wise, the "Timmy Turner" rapper has been keeping a low profile all 2018. On the non-music side that hasn't been the case, however, as he's had to deal with multiple legal issues.
Today, he gets back to what got him here with seven new bangers on the brief project, which he only announced hours ago on his birthday. The extended play is co-executive produced by Mike Dean. Ronny J and Sean Garrett contribute to the offering's production.
Back in November, the Brooklyn rapper had a message for people who thought he fell off. "For all them haters out there, man. I don't wanna hear all this shit, 'Desiigner fell off,'" the "Panda" rapper commented. "Desiigner never fell nowhere. You feel what I'm saying? I fell into a muthafuckin' mansion I just bought in L.A., you know what I'm saying? Thank you all my fans, L.O.D. album coming soon, you dig?"
L.O.D. follows the release of his debut mixtape, New English, which came out in 2016.
G.O.O.D. Music is just getting started. Pusha T's new album is expected to drop on May 25. Kanye West recently announced he will be dropping his next solo album on June 1. 'Ye will put out the joint project with Cudi titled Kids See Ghosts the following week. Teyana Taylor's new album will come out on June 22.
Listen to Desiigner's new L.O.D. EP below.
Desiigner's L.O.D. EP Tracklist
1. "Priice Tag"
2. "Tonka"
3. "After Party"
4. "Pop iiT"
5. "Destination"
6. "LA to NY"
7. "Hood"
See New Music Releases for May 2018