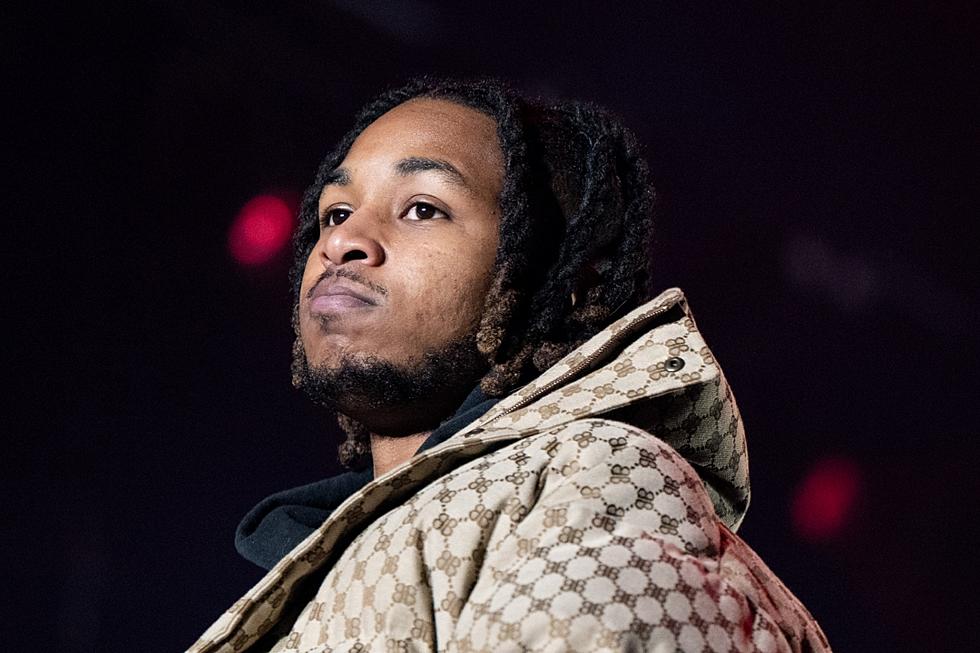 DDG Gives Surprising Response to Being Called an 'E-List Rapper' Amid Breakup Rumors With Halle Bailey
Scott Dudelson/Getty Images
DDG had a hilarious reaction to being labeled an "E-list rapper" by a blog reporting on his alleged breakup with actress Halle Bailey.
On Tuesday (May 16), Twitter blog The Pop Tingz shared a report about the rumored split between DDG and his girlfriend Halle Bailey. However, PT took a dig at the Michigan YouTuber-turned rapper in describing the situation.
"Halle Bailey and E-list rapper DDG are rumored to have broken up," Pop Tingz posted.
DDG reacted to the slight a couple hours later, appearing to be unfazed by the jab.
"'E-list rapper' kinda funny ngl lol," he tweeted.
In a follow-up post, DDG shared a tweet showing his latest single "I'm Geekin" is the second most added song on urban radio this week only behind Lil Durk and J. Cole's "All My Life."
"Number 2 E-List rapper going crazy I'm Geekin remix this friday!!" DDG captioned the post.
Contrary to The Pop Tingz's report, Halley Bailey spoke glowingly of her love life with DDG during an interview with People published today (May 17).
"I think the best thing about young love is that you're able to continue to find yourself through this journey of loving somebody else," Bailey told People. "And you're discovering new parts of yourself and maybe things that you didn't notice before about your heart."
"I feel like things change when love gets more involved in your life," she added. "I have definitely discovered more within myself as a woman. …It's a really cool thing to go through, but a transformative experience."
Back in February, the couple was rumored to have broken up, which led to drama with DDG's former girlfriend Rubi Rose. Those rumors proved to be false when they were later spotted in Paris together.
See All the Tweets Calling DDG an "E-List Rapper" and His Response Below
See the Definitive List of Bizarre Tweets From Rappers