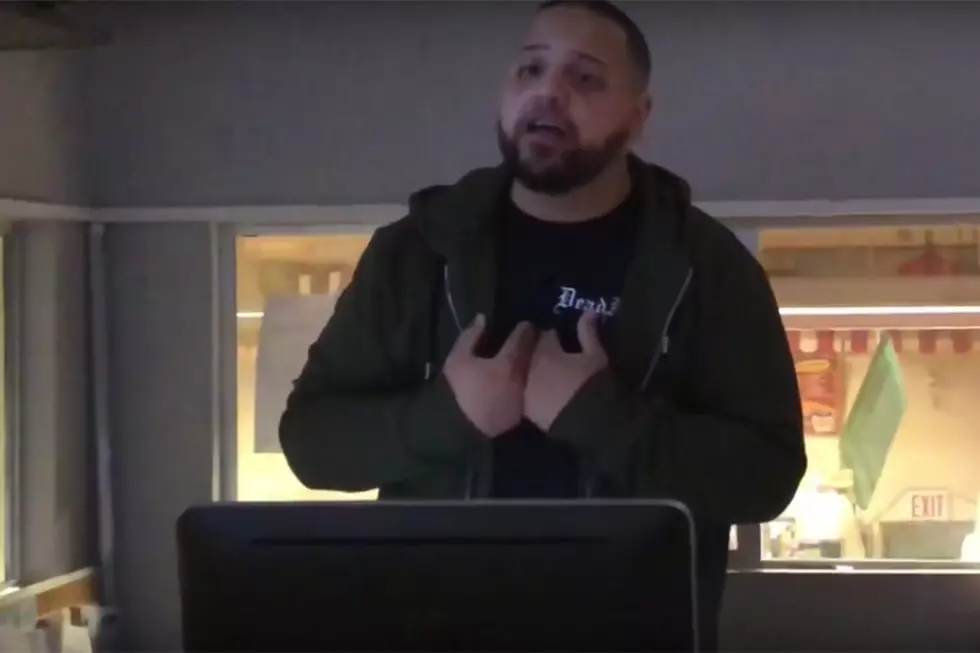 Watch Comedian Radel Ortiz Confront Kanye West in Hilarious TMZ Live Spoof
Radel Ortiz via YouTube
Comedian Radel Ortiz is back at it again with another hip-hop spoof, this time, poking fun at Kanye West's recent visit to TMZ Live.
In his latest video, Ortiz takes the place of TMZ's Van Lathan and argues with Kanye about the way he's feeling. "Kanye, you fuckin' buggin' son, you wildin'," Ortiz says to Yeezy. When the rapper says not to scream, Ortiz fires back, saying, "I don't care bro. You crazy. I'm crazy. We all crazy in here, bro."
The comedian then reveals he was upset with 'Ye's new song, "Lift Yourself," which features the rapper spitting nonsensical bars like, "poopity scoop, scooptity woop, woopity, scoopty poop."
But while Van Lathan was able to keep his cool while debating Kanye, Ortiz isn't as reserved. The comedian takes off his jacket and tells the rapper he will fight him. "I'm fucking you up, son. I'm not even playin', son. Get the fuck away from me," Ortiz says while holding back tears.
Last year, Ortiz parodied Joyner Lucas' "I'm Not Racist" video and turned it into a vegan debate with "I'm Not a Vegan." The spoof features aspiring New York rapper Noa pleading his case for why Ortiz should switch to a vegan lifestyle. "I stopped talking to my cousin Carlito/Came to Thanksgiving with a vegan coquito/Shit tasted like a fucking sofrito," Ortiz raps.
Check out comedian's latest video below.
See Photos of Kanye West's Different Looks Over the Years