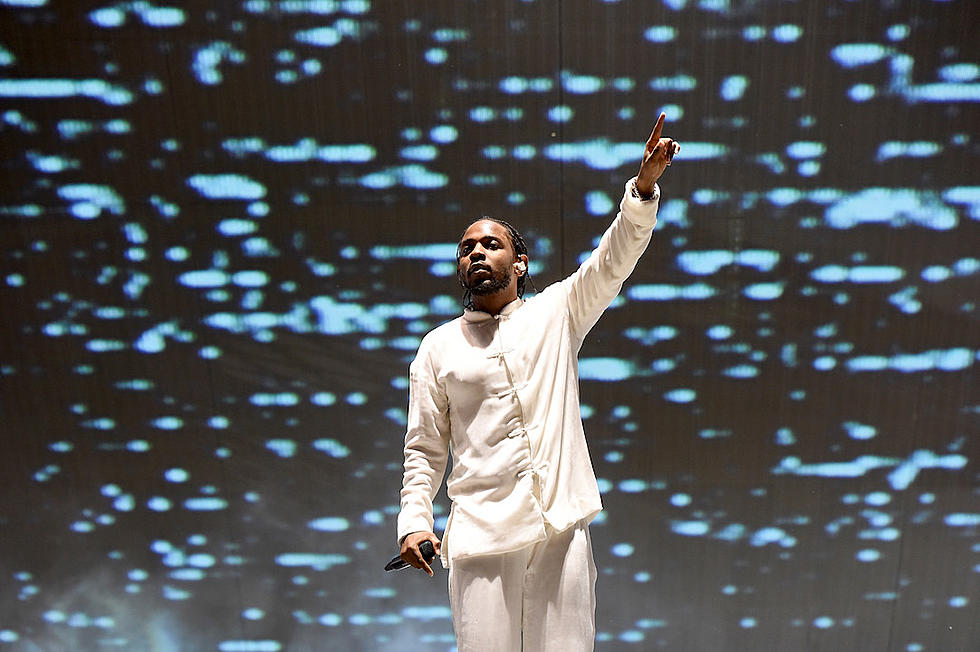 Indie Rapper Thinks Kendrick Lamar Bit His Flow for "DNA"
Kevin Winter, Getty Images
Stars biting the work of lesser known artists is far from new, but a recent claim of such theft seems to be a stretch. A rapper named D. Zign is accusing Kendrick Lamar of biting his work for the track "DNA."
D. Zign singles out use of "I got" in "DNA" as alleged proof of biting his song titled "I Got." To prove his point, the rapper played Kendrick's track before playing his own in a video posted on Instagram.
"Some might not understand how we feel about this here situation..but we work to hard and put in alot of our time into this," D. Zign wrote in the caption. "just knowing how dedicated you is to something & how much you had to sacrifice for it...I dont think nobody could wake up and hear someone reciting they rhymes in a new song & not feel a way. Somebody tell me who would of just thought to rap iGot iGot iGot like that? The same way? Idk man...what yall think?"
D. Zign's biting claim seems unlikely since it completely relies on the use of the phrase "I got." Kendrick's version does not use the same style of repetition as D. Zign's work, so it appears to be far-fetched. It also seems unlikely that Kendrick would come across a song on SoundCloud by user with less than 100 followers.
Judge for yourself by listening to the clips below.
Here Are the 2017 Hip-Hop Music Festivals You Need to See