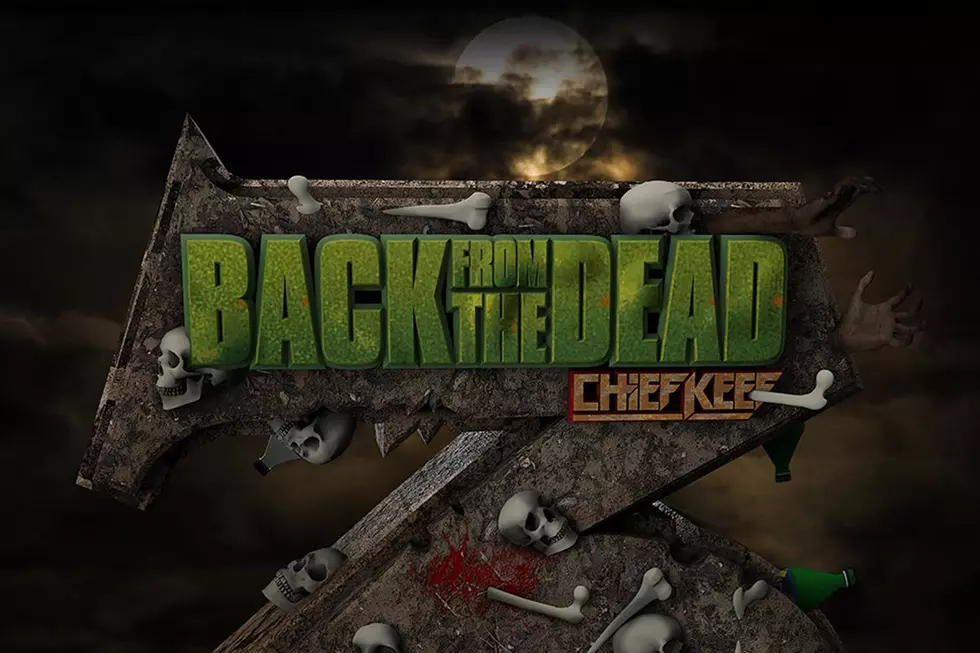 Chief Keef 'Back From the Dead 3′ Mixtape: Listen to 13 New Songs With Soulja Boy and Tray Savage
2018 Glo Gang/RBC Records
Any time there's new music from Chief Keef, it's guaranteed to be a good day. With that in mind, The Chi-Town rapper made a lot of fans happy when he released his 13-track project, Back From the Dead 3 yesterday (Oct. 31)—just in time for Halloween. The project includes guest appearances from Soulja Boy and Tray Savage.
The cover for the Back From the Dead 2 sequel includes a graveyard grafted onto the number three. In the graveyard, there's a tombstone that reads, another one that reads "LONG LIVE THE BIG BOSS FREDO," and one more that reads "LONG LIVE BIG GLO" and "LONG LIVE CAPO." Fredo was a friend of Keef, and Big Glo was Keef's cousin. Both have passed away over the last few years.
In his career, the "Faneto" rapper has made a name for himself with his aggressive music. His Back From the Dead 3 track, "Just What It Be Like," continues that vibe. On the track, Keef lets loose bars about serious flexing.
"I remember riding round in high school with the tool/Thinking I'm cool I play duh-duh-duh-ku, you can have the flu/Rocking my jewels, prolly pull up to high school, 'vroom,' look at my couple/I cannot hoop but I know some niggas they really know how to shoot/Fuck you think who? You don't fuck with me then I don't fuck with you," Keef raps.
There's more where that came from. Check out all of Keef's new tracks for yourself just below.
Chief Keef Back From the Dead 3 Project Tracklist
1. "Glatt"
2. "Just What It Be Like"
3. "Vietnam"
4. "Bestie"
5. "Baseball Bat" featuring Tray Savage
6. "Keep It Lit"
7. "Gated" featuring Soulja Boy
8. "Free Smoke"
9. "Booty Call"
10. "Jones Indiana"
11. "Black Proud"
12. "Action Figures"
13. "Pharrell"

See Every Hip-Hop Song That Topped the Billboard Hot 100 in 2018