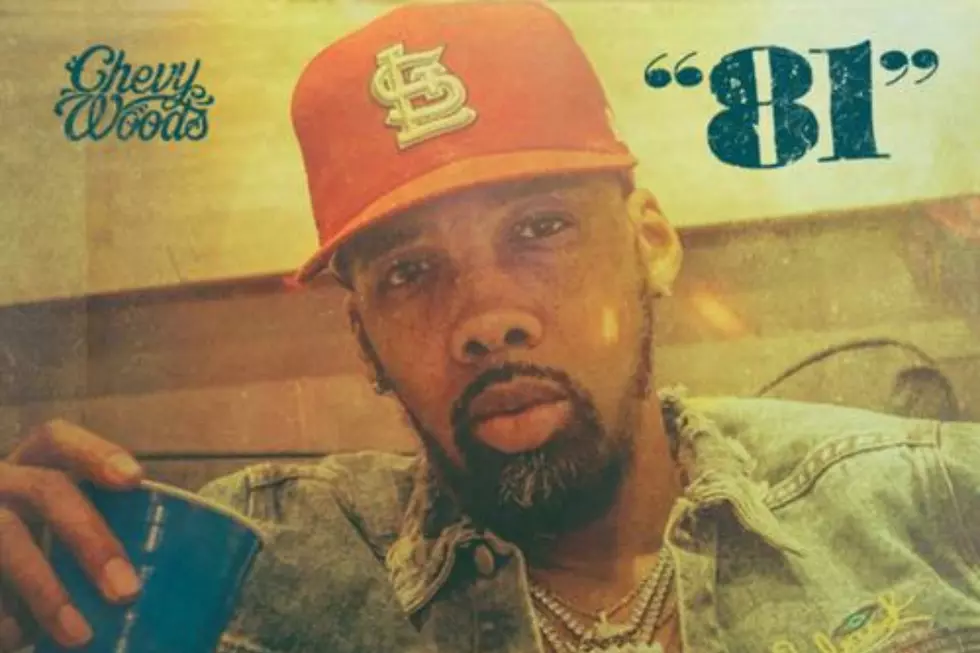 Chevy Woods Drops New Project '81'
Taylor Gang
The 15-track undertaking, released on June 15, features the Pittsburgh rapper alone in the driver's seat, with only one guest verse from Wiz on the song "Bitch You Lyin'." Beats come from Memphis phenom Tay Keith, fellow Taylor Gang member Ricky P, NSFR, Smash David and more.
Chevy also let loose a video for the song "Mojo" in the days leading up to the project's drop. The clip, directed by Wiley Films, places Woods in a house in the hills, surrounded by beautiful women, reeling off Austin Powers punchlines over a minimal beat.
You can bump Chevy Woods' new project 81, watch the "Mojo" video, and view the tracklist and cover art, below.
Chevy Woods' 81 Tracklist
1. "81 Intro"
2. "Can't Trust"
3. "Watch the Ball Drop"
4. "That Nigga"
5. "Yoga Pants"
6. "Homies"
7. "Off the Porch"
8. "Glocc"
9. "Bitch You Lyin'" featuring Wiz Khalifa
10. "Mojo"
11. "On Me"
12. "Little or Big Mad"
13. "Succ On Me"
14. "Fun Girl"
15. "For the Record"
See New Music Releases for June 2018