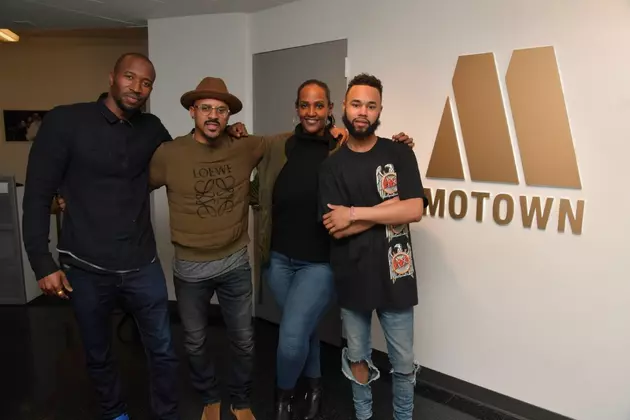 Chaz French Signs Joint Deal With ThreeSixEight and Motown Records, Drops "Way Out"
Motown Records
Chaz French is a free agent no longer. Recently, the "IDK" performer and his ThreeSixEight Music Group signed a joint record deal with the legendary Motown Records.
"I'm happy for my label ThreeSixEight and I love my new Motown family," Chaz said in a statement. "I'm super excited to represent the DMV. It's not just about me, it's about all of us!"
With a new record deal in tow, Chaz appears poised to make 2017 the biggest year of his career. Perhaps in celebration of his new deal, the DC native also took the occasion to drop "Way Out," a new single from his forthcoming debut album.
The new track sees Chaz pour his heart out with an aggressive flow that almost seems at odds with the softer, key-driven instrumental. But it works perfectly. On the song, Chaz details his struggles coming from the bottom, looking for a "Way Out."
"We was broke last year now we wearing the chains/Heard a lot of niggas talking but they ain't saying a thing/New years resolution but they doing the same," he raps on the track, which you can listen to for yourself below.
A couple of years ago, XXL spoke to Chaz for The Break, and the rapper offered up an explanation of his ambitions for the rap game. At the time, he said that he wasn't trying to follow in anyone else's footsteps on his path to rap glory.
"I'm just the next rap superhero," Chaz explained, shooting down the idea that he was the next anyone. "I have a gift of freeing souls, touching souls. I'm not going to say the next big thing or the next Jay Z. Naw, the next rap superhero. I like that."
With his new deal and an album on the way, Chaz could get closer to reaching his goal in 2017. Stay tuned.
Fans Name Rappers They Think Will Blow Up This Year