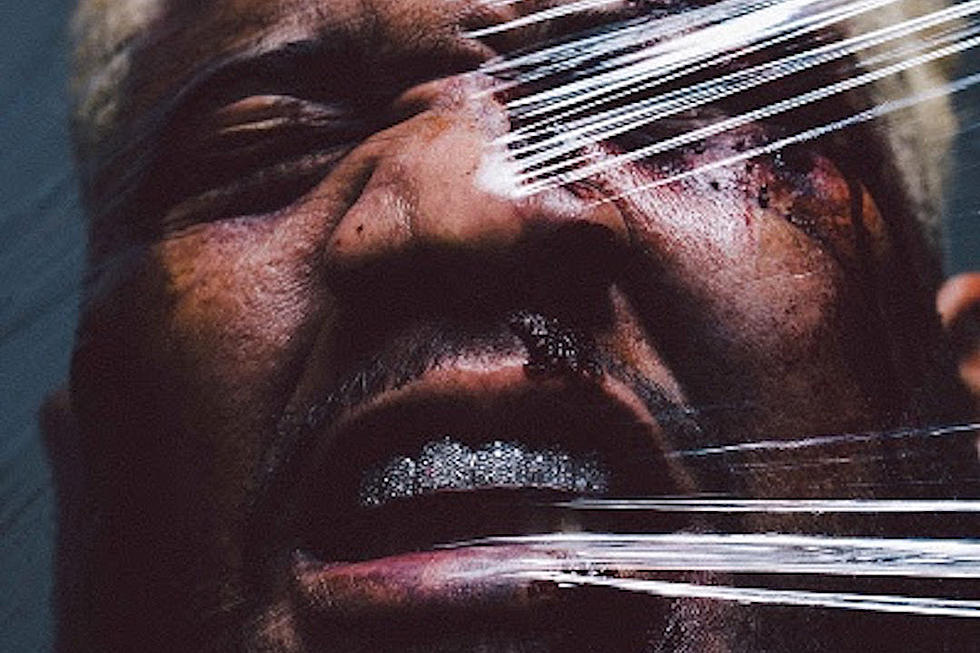 Carnage Drops 'Battered, Bruised and Bloodied' Album Featuring Migos, Lil Pump and More
Heavyweight Records
Today (April 13), Carnage finally lets go of all the heat he's been sitting on, releasing his sophomore album, Battered, Bruised & Bloodied.
The DJ and producer brings plenty of help along for the lit ride, employing the talents of known commodities and rising stars alike including Migos, Lil Pump, Madeintyo, Lil B, Steve Aoki, Young Troy, Takeoff, Yung Pinch, Deko, Killy and plenty more.
Carnage has offered up appetizers from the project in "Learn How to Watch" featuring Mac Miller and Madeintyo and "i Shyne" featuring Lil Pump. Now comes the 13-song main course.
Battered, Bruised & Bloodied is the follow-up project to the Young Thug collab Young Martha EP from September 2017. That was preceded by the Step Brothers EP with G-Eazy, which dropped in March 2017.
The new album comes in the midst of the DJ's Battered, Bruised & Bloodied Tour. He still has seven show dates left including stops in Kansas City, Mo.; Boston, Buffalo, N.Y.; Boise, Idaho and Santa Cruz, Calif.
Listen to Carnage's new Battered, Bruised & Bloodied album below.
Carnage's Battered, Bruised & Bloodied Tracklist
1. "Headlock" featuring Killy
2. "Block You" featuring Deko
3. "Learn How to Watch" featuring Mac Miller and Madeintyo
4. "i Shyne" featuring Lil Pump
5. "Motorola" featuring Lil B
6. "Up Now" featuring Scarlxrd
7. "Morokomba!" feturing Skellism
8. "Plor Genocide" featuring Steve Aoki and Lockdown
9. "Visa" featuring Young Troy
10. "Close to Me" featuring Reo Cragun
11. "Overtime" featuring Sebastian and Kyle
12. "Bed Bugs" featuring Nessly, Yung Pinch and Takeoff
13. "Waterworld" featuring Migos
See New Music Releases for April 2018