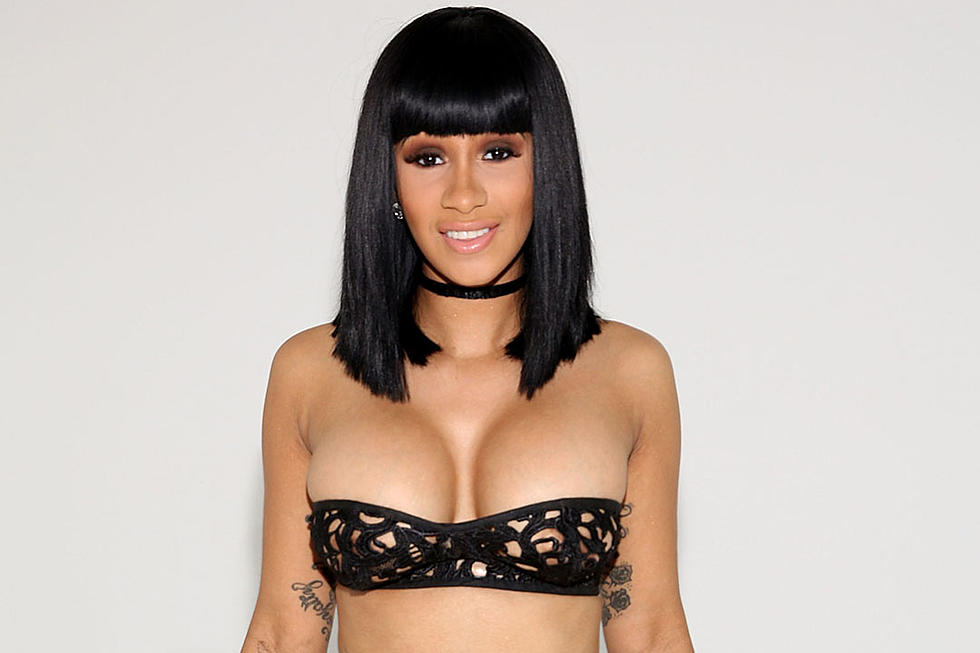 Cardi B Is Hot and Here to Stay
Robin Marchant, Getty Images
Cardi B is one of the most talked about personalities in hip-hop. She is the star of Love and Hip Hop and recently just released a mixtape that is quickly becoming the talk of the town. Gangsta Bitch Music Vol. 1 offers production from Swift on Demand, Shaft, James SwanQo, Sean Allen, Josh Xantus and BMC Beats. This Bronx bombshell can do it all.
"This mixtape signifies jumping out the window, taking a risk," she told Complex. "The process has been amazing, but putting out my music for the world to hear is a super scary feeling, I just hope the world loves it as much as I do! I hope they listen to the words, and learn from the lessons and experiences I talk about in my music! I really hope they appreciate it! At the end of the day, I want young girls, and women to listen to the message! Its really simple, you can make it being yourself!"
It can be argued that Cardi single-handedly saved Love and Hip Hop. Every night when the show comes out, Cardi B's name trends for hours. It's scary to think she was once just a supporting cast member.
"Yo, it's so crazy, like, them motherfuckers [the producers] really doubted me," Cardi told Fader in a recent profile. "It's like, why would y'all doubt me? Like, I have seven hundred thousand bajillion followers," she says. "I'm telling them like, 'Yo, I have a brand. I'm not even a artist and I fill out clubs. Three thousand, whatever the crap, I fill them shits out!' But they didn't care about that. They just wanted to make me look as the stripper, a struggling stripper."
No one is doubting her now. Fall in love with Cardi B above.