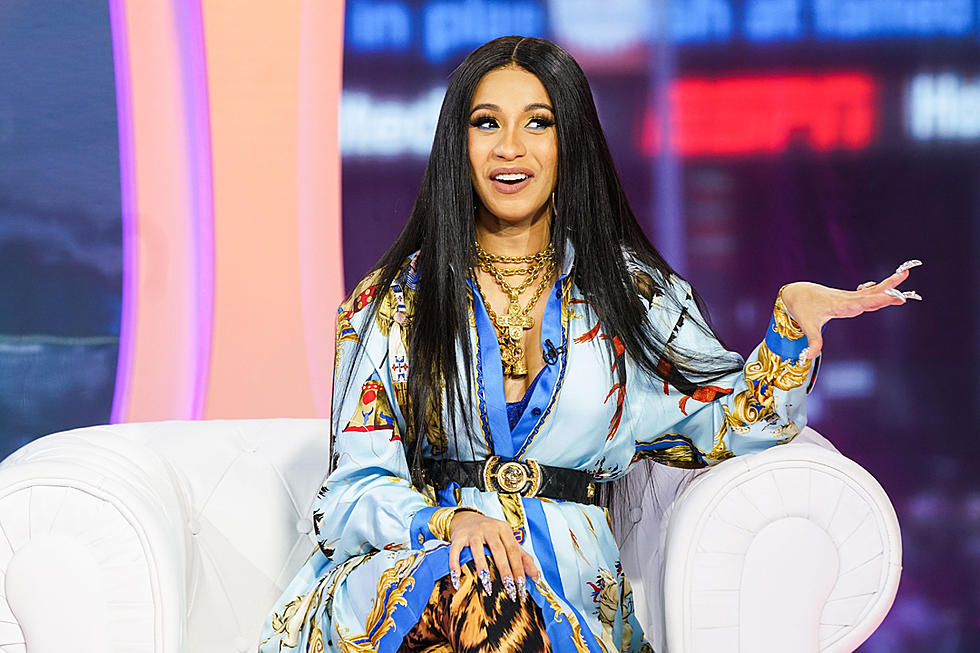 Cardi B Apologizes to Fans Offended by Her "Girls" Collaboration With Rita Ora
MTV / TRL, Getty Images
Last week, Cardi B joined singers Rita Ora, Bebe Rexha and Charli XCX for the song "Girls." Meant to be an empowering anthem for women, the song was quickly met with backlash after many fans criticized it for doing more harm than good to the LGBTQ community. Now, Cardi B is addressing the criticism and issuing an apology.
On Tuesday (May 15), the "Be Careful" rapper jumped on Twitter to clear the air and said she never meant to cause any harm. "We never try to cause harm or had bad intentions with the song," Cardi tweeted. "I personally myself had experiences with other woman ,shiieeett with a lot of woman ! I though the song was a good song and i remember my experience ."
In the song, the Invasion of Privacy artist raps about making love to a woman. "I steal your bitch, have her down with the scissor/Tonight, I don't want a dog, I want a kitten (eooowww)/I might French a girl from Great Britain," she spits.
The New York rapper also apologized for homophobic slurs she used in the past, which she previously apologized for earlier this year. "I know i have use words before that i wasn't aware that they are offensive to the LGBT community," she tweeted. "I apologize for that .Not everybody knows the correct 'terms 'to use.I learned and i stopped using it."
Cardi was previously called out for using the transphobic slur "tranny" and claimed she was never taught that it was an offensive word.
Check out Cardi B's tweets below.
See 46 Hip-Hop Artists Who've Gone Gold in 2018