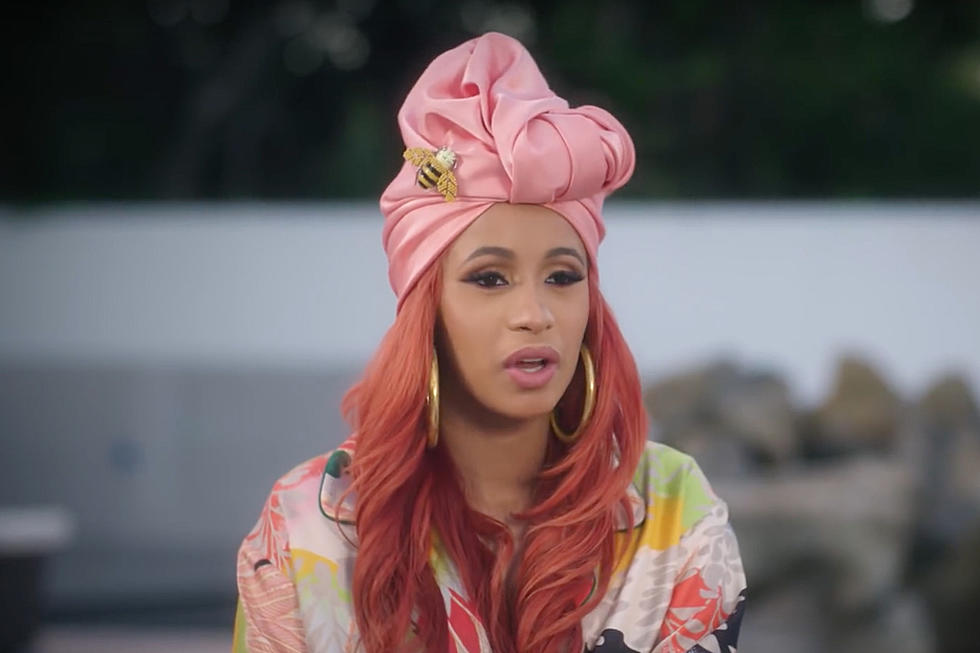 Cardi B Still Won't Confirm If She's Pregnant or Not
Beats 1 Radio via YouTube
For the last couple months, fans and reporters everywhere have speculated about whether or not Bardi and her fiance Offset are expecting. In a recent conversation with Beats 1 Radio's Ebro Darden, she touches on the rumors without giving a definitive answer.
"People just gotta tune in a little bit on my album," Bardi tells Ebro and others waiting on an update on whether or not the Bronx rapper's pregnant. "They will know a little bit more. I can't address all the rumors and everything. I have been so open to people about myself, people cannot expect me to open up about everything. Certain things have to be private. You cannot invade my damn privacy. I'm not a damn animal at the zoo, that you just could see everything. No. People will find out more. If it arrive, or if it don't arrive, then you're gonna know what the fuck's going on."
Based on Cardi's response, it doesn't look all that likely that we'll be getting an answer from her any time soon. Also, she's got a point; it's really none of our business.
In other news, Bardi also speaks on her perceived beef with Nicki Minaj, which is an idea she's repeatedly shot down. She reaffirms that stance while speaking with Ebro.
"It's really internet made-up," she says of the matter. "I feel like fans and people want to see that happen because it's really entertaining. I ain't even gonna front. When Nicki and Remy was beefing, everybody was tuning in like, 'What's next?' But I don't have time for that. If you ain't fucking my man or if you not taking my money from me, you not stopping my money, I don't give a fuck about you."
Check Out the 2018 Hip-Hop Music Festivals You Need to See