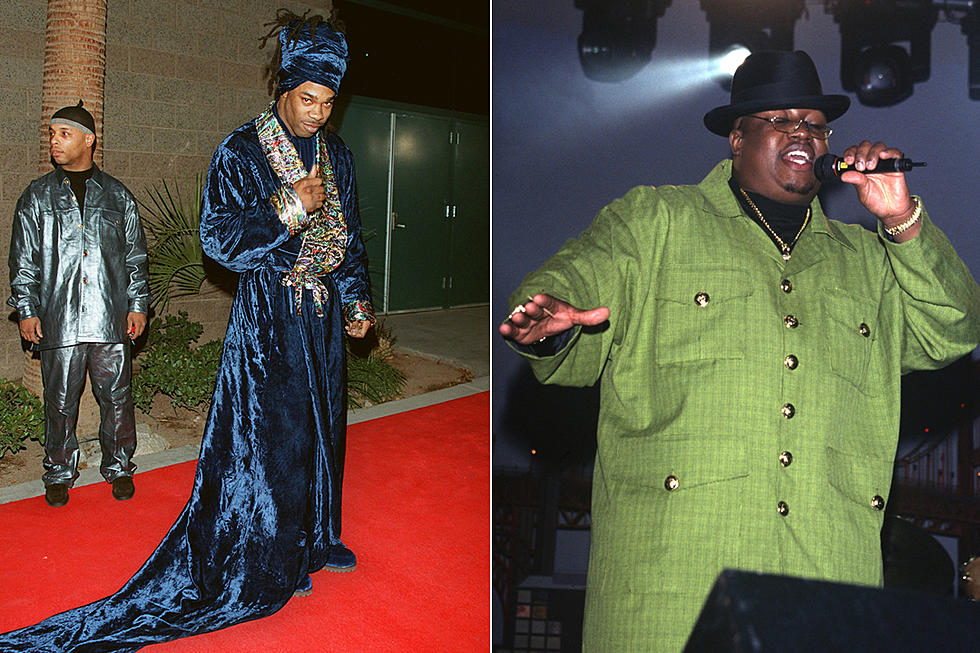 Can't Believe Rappers Wore That: 1997 Edition
Frank Trapper / Tim Mosenfelder, Getty Images (2)
Few things are as universal as wanting to look your best and having the right clothing is largely essential in how people will determine your style at first glance, regardless of age or class. In hip-hop, looking the part is as paramount to having your style admired or taken seriously as anything, hence fashion being such a large part of the culture and celebrated by its participants. As the saying goes, when you look good, you feel good and when you feel good, you usually tend to have a better chance of rising to the occasion and performing at your best.
In 2017, hip-hop is as fashion-obsessed than ever (the internet going crazy over Young Dro's outfit recently proves that), but the tides have changed a bit as to what moves the crowd. Instead of the usual designer brands being at the forefront of what's fly and chic, these days, streetwear appears to be king, with many of the stylings being inspired by the gear of yesteryear, particularly the 1990s. That era featured a boom in the hip-hop fashion industry, with an avalanche of designers and rap artists combining their synergy and creating iconic looks, trends and moments that remain suspended in time to this day. The more things change the more they stay the same, which is evident by the current infatuation with retro gear and the reemergence of brands like Nautica, however, some styles from the 1990s were especially vibrant and unforgettable, others, outlandish and a bit ill-advised.
1997 is a perfect example, as it was the year that hip-hop fully transitioned into the jiggy era, colliding with the more rugged stylings that were also in vogue and standing strong at the time. From Busta Rhymes to E-40 and more, XXL highlights 20 wild fashion looks from that year and how the 'fits stack up 20 years later.