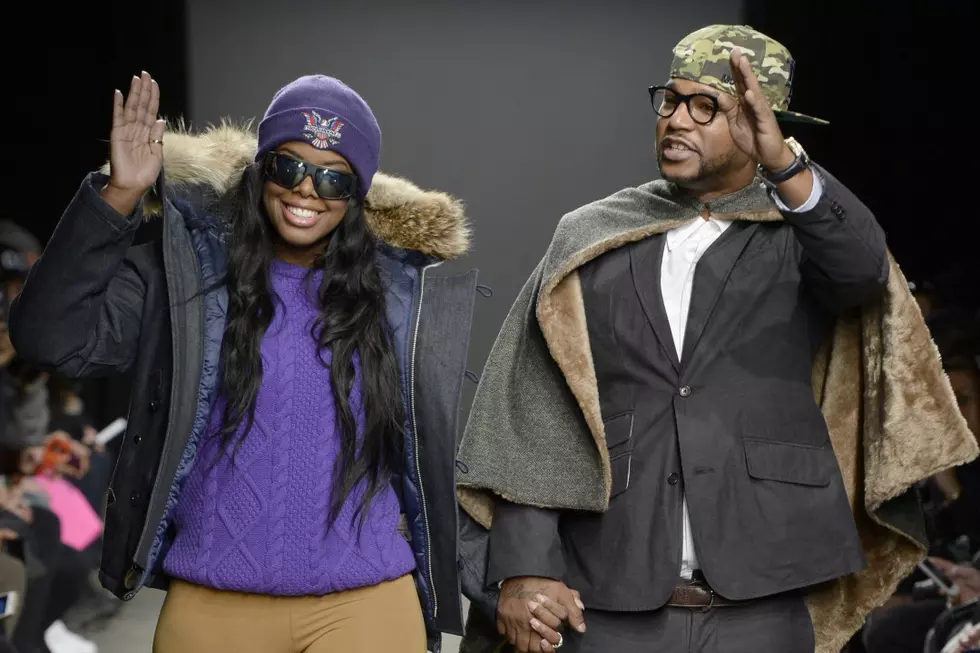 Cam'ron Says He Broke Up With JuJu Because She Wanted to Beat Up His Co-Worker
Fernanda Calfat, Getty Images
It started with a meme that Cam posted to his account on Wednesday (June 26), coming at women for twerking. "Twerk videos is played out sis," the meme reads. "Post a video of you reading out loud!!" In the caption, Cam wrote, "That shit turns me on. Let's check that pronunciation."
Cam doesn't name anyone in the post, but JuJu, who has a master's degree in administration, was seemingly not a fan of the slight.
"Whew chile ..." the Love & Hip-Hop star commented on The Shade Room's re-post of Cam's post. Then the petty party started.
Cam wasted no time creating a video to respond to JuJu's comment. With Eddie Holman's "Hey There Lonely Girl" playing in the background, Cam directly addressed his ex and claimed that they broke up because she was trying to fight a co-worker of his for unfollowing her.
"I broke up with you because you kept threatening to beat up one of my co-workers for unfollowing you," Cam said in the clip. "I'm too old to beat up or see somebody getting beat up who brings me $300,000 a year for unfollowing. I couldn't take it anymore, because of the Instagram 'follow this person, follow that person' and you can't beat up white people in New York, especially a white Jew. You can't beat up any white Jewish people in New York."
He also claimed that he paid for JuJu to get multiple plastic surgery procedures, to which she denied in a now-deleted Instagram post.
"It was kind of mutual," Cam said. "For me, it just wasn't fun anymore. When Instagram came out, it was fun in the beginning and then it became serious. [JuJu would say] 'Why you following her?' or, 'You like that person picture,' or 'People are saying this.' And I'm like, 'Yo, you gotta be my best friend for because that's what I'm in it for.' … It just stopped being fun and I think she felt that way too."
You can view Cam and Juju's exchange for yourself below.
Read 10 Wild Stories That Took Place During Hip-Hop Tours