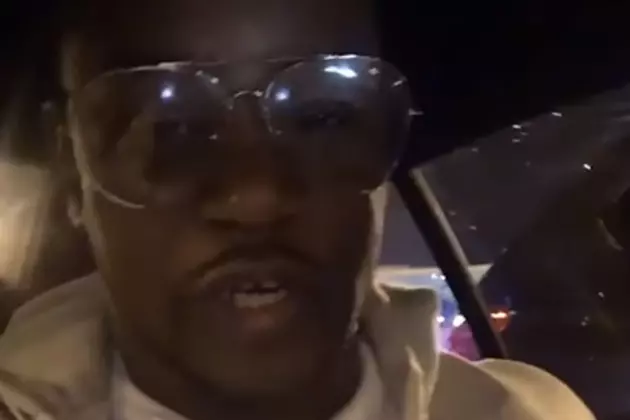 Cam'ron Spits a Freestyle About the Importance of Ownership
Cam'ron via YouTube
Cam'ron's got a story to tell. In his latest video upload, the Harlem lyricist spit a freestyle about the power of ownership, and why he ultimately turned down a Dipset documentary deal with a woman some time back.
"Now I usually move independently but this could be the move of the century," Cam pondered after the unidentified woman's initial offer. Slowly but surely, however, he declined the percentage deal, calling her attempt to own the doc "some conniving shit." "A movie called Dipset, that ain't gon' cut it/ How you gon' give me a cut off of my shit? She speaking corporate but talking fly shit," he continued, later mentioning Freekey Zekey's conversation with the same woman determined to create the film.
Cam then goes on to drop jewels for the street savvy whilst bringing up actor and director Michael Rapaport's involvement in the Beats, Rhymes & Life: The Travels of A Tribe Called Quest documentary. Rapaport, who was a longtime friend of late rapper Phife Dawg, owns the rights to Beats, Rhymes & Life, which brought in $1.2 million at the box office in 2011. "I ain't no conscious rapper, I'm just a conscious nigga," Killa ends the two minute clip, leaving commentators to spectate about the importance of ownership.
Besides this freestyle, Cam'ron's latest musical offering includes "D.I.A.," his June release featuring a sound clip from Ric Flair. Earlier this year, the Dipset official spoke to XXL and revealed Killa Season 2 may see a release this year. Read more about that here, and watch him spit some educational bars below.
10 Rappers Who Have Deleted Their Social Media Accounts