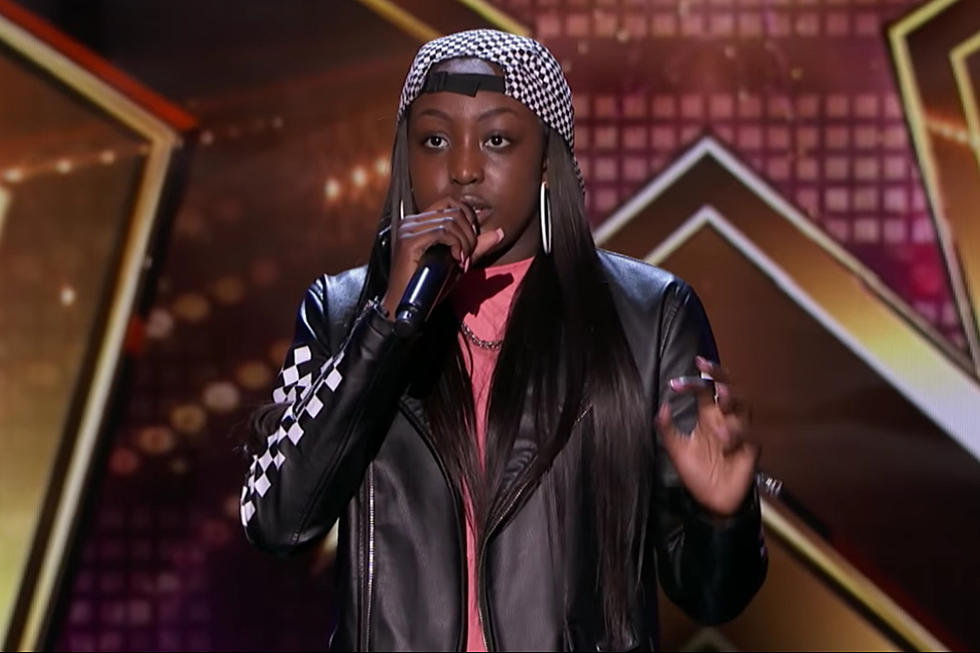 Slain Rapper Camoflauge's Daughter Pays Tribute to Him During 'America's Got Talent' Performance
America's Got Talent via YouTube
Here's a heartwarmer, courtesy of network television. Flau'jae Johnson, the 14-year-old daughter of slain Georgia rapper Camoflauge, blessed America's Got Talent on Tuesday (Aug. 8) with a performance dedicated to her father.
Johnson, who raps under her first name seemingly inspired by her dad's moniker, delivered an emotional rendition of her song "I Can't Lose," set to crescendoing piano, while competing against 17 other contestants in the show's Judge Cuts round. The track is an aspirational tale about writing music as an emotional escape.
"I gotta make it, look what I done been through/This is real life, I cannot pretend to/Never let 'em tell you what you can't do/'Cause I done made it this far, I can't lose/My struggle, that's something I really went through/Most of it was face-to-face, some of it was mental/Just to get my feelings out I went and pushed a pencil," Flau'jae raps.
The teenager introduced the track by explaining that her father Camoflauge—who was killed at 21outside the Pure Pain Records studio in Savannah, Ga. in a 2003 shooting that remains unsolved—died while she was in her mother's womb. He was courted by Universal Music Group before his death.
"My whole goal is to continue my father's legacy," she said. "I feel like he died too early. That's what I feel. And I feel like he had a dream and he had things he wanted to do, so I'ma do it for him."
Flau'jae was also featured in the first season of the Lifetime series The Rap Game and in a 2016 documentary that unpacks Camoflauge's death and legacy. You can watch her performance of "I Can't Lose" on America's Got Talent below.
See 13 Rappers Who Were Shot While They Were in the Spotlight