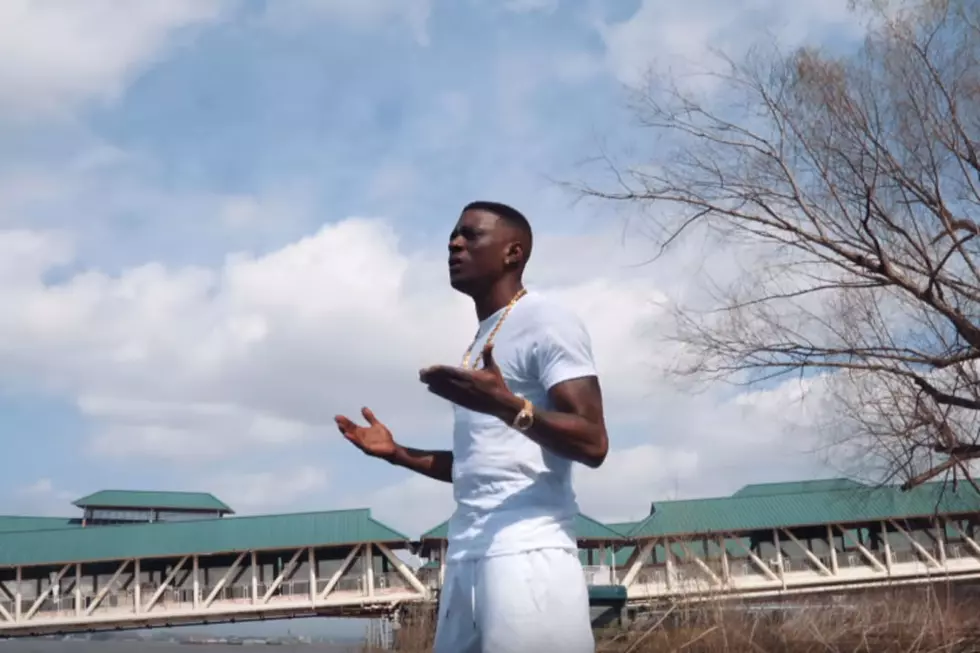 Boosie Delivers Tribute to a Dear Friend in "Webbie I Remember" Video
OfficialBoosie via YouTube
With his BooPac album on the horizon (it's dropping this Friday, Dec. 15), Boosie BadAzz is pulling out the stops to make sure fans are set for the release of his 10th studio effort.
The Baton Rouge, La. rapper dropped the music video for his tribute "Webbie I Remember," and it's dripping with nostalgia. The track, dedicated to his longtime friend Webbie, features black-and-white photos and videos of the duo from back in the early days of their career, as well as high and low points in their lives as they continued to grow in the industry.
Boosie is seen rapping about his friend on a pier near the water, as the piano-heavy tune plays in the background. "We be on the Henny fucked up/ this is when I was skinny and fucked up," he spits as he reminisces about the good ol' days with his homie.
In recent months, there hasn't been a shortage of music videos from Boosie as the release of BooPac draws near. The visual for "Webbie I Remember" follows three previous videos from the project: the LL Cool J-inspired "I'm Bad," the raw "America's Most Wanted" and the reflective "Dirty Diary."
The album itself will have 24 tracks, and will feature appearances by Yung Bleu, London Jae, Lee Banks and B. Will. The album title is inspired by the late 2Pac, an artist who Boosie told XXL has "a heavy influence on [his] career."
Check out the video for "Webbie I Remember" below.—J'na Jefferson
See New Music Releases for December 2017