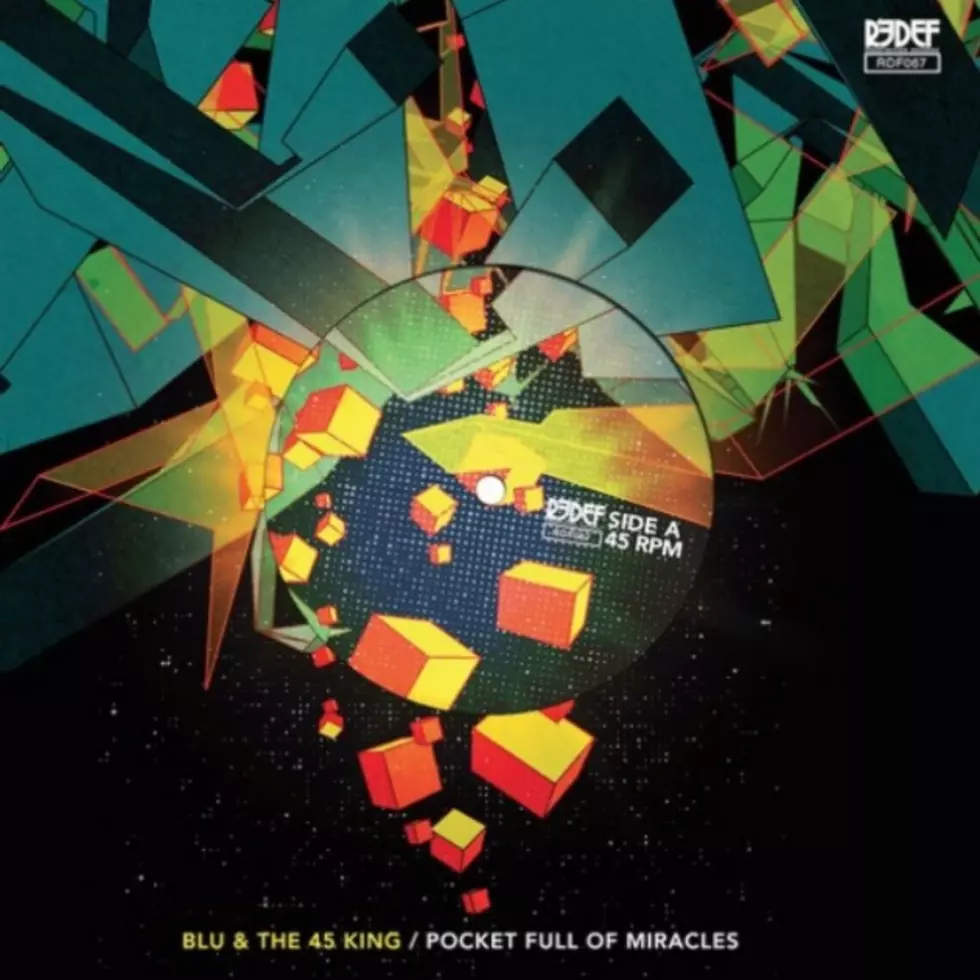 Blu and The 45 King Connect for "Pocket Full of Miracles"
Soundcloud
Blu has linked up with production OG The 45 King for his latest track "Pocket Full of Miracles" and the West Coast rapper has a banger on his hands.
The song samples the Frank Sinatra Christmas song of the same name and utilizes a loop of children singing the tracks's title. Blu keeps it laid back on the single spitting a simple yet effective flow over the light-hearted track. The whole thing has a classic rap feel. "Blast red alert, hit all the record stores crazy/Get the streets on lock, we pace every block/About to be the number 1 jam boomin' out your box/Hit the Billboard charts with somethin' real they could feel/It's bout to be bigger than any rapper with a deal," Blu spits.
A 7" vinyl version of this track will be dropping online, March 11, which you can purchase for $12.
The last we heard from Blu he was snapping on Alchemist and Evidence on Twitter, calling them everything but children of God. The whole situation was weird, but it looks like the L.A. MC is back on his rapping ish.
The 45 King is somewhat of a legend in the production game having put in most of his work during hip-hop's golden era. He has a lengthy list of production credits which include, most notably his breakbeat track "The 900 Number" (which has been sampled by various artists), Jay Z's "Hard Knock Life" and Eminem's "Stan."
Listen to "Pocket Full of Miracles," below.
See 40 Hip-Hop Albums Turning 20 in 2016